Brewing The Most Good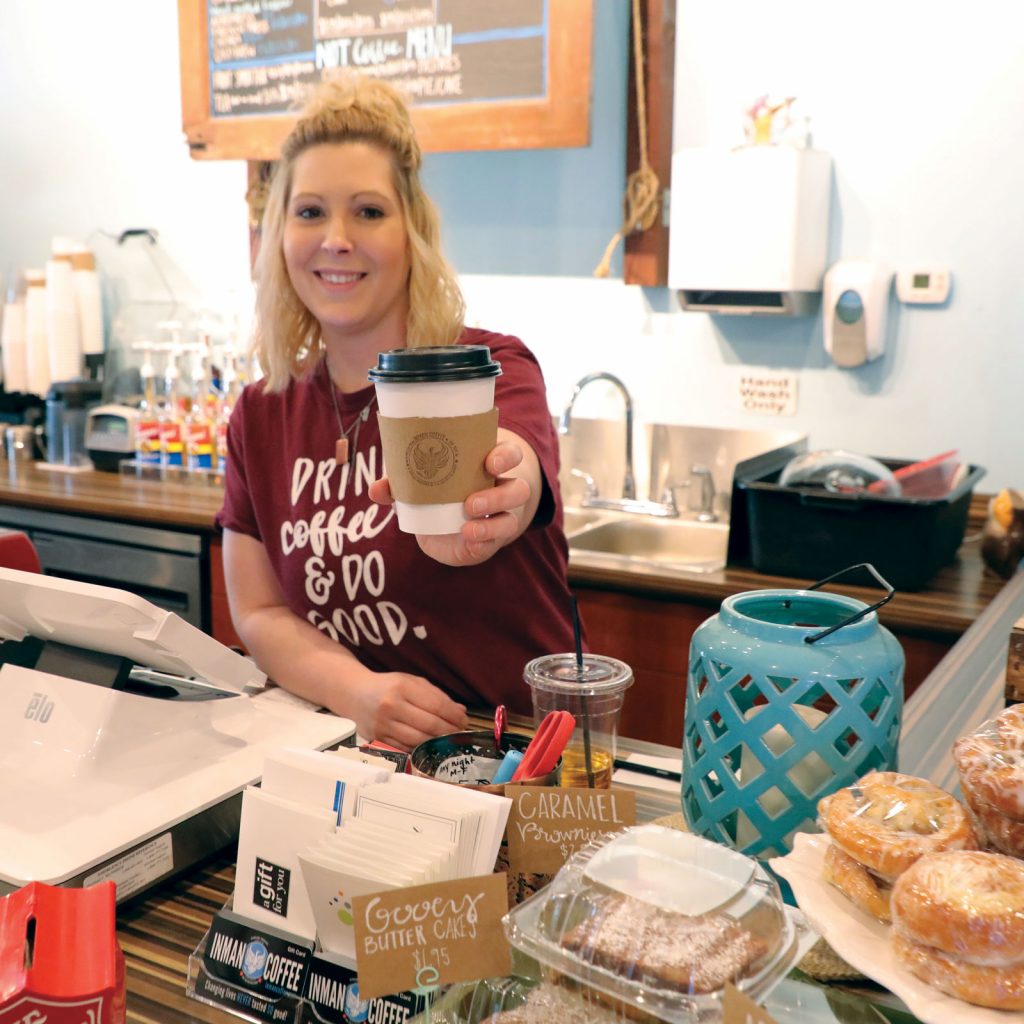 The Salvation Army in Cleveland, TN has discovered a unique approach to ministry. It may be a model ministry for other Salvation Army units located in college towns.
The Inman Coffee House caters mostly to 4,000 college students attending nearby Lee University, as well as seniors and homeless individuals in the area.
"We are excited to be a part of this life-changing ministry of coffee, community and relationships embedded in the love of God," says Joel Rogers, who with his wife, Cheryl, founded the ministry in 2011.
Inman Coffee (named after the street on which it's located) delivers high-quality products—coffee, tea and freshly-baked goods—at competitive prices. The "business" is set in a comfortable environment that fosters conversation and encourages long-term individual and group growth in the gospel.
Focusing on leadership training and service in the community, the program teaches individual responsibility as well as marketable skills. This empowers young people there to make God-honoring, positive choices that will last a lifetime.
The program's goal is "to reach and develop young persons for Christ by creating a healthy ministry through an age-specific, community-minded business that models biblical unity and service in the name of Jesus Christ, for His glory."
Since its eight years of ministry, three Salvation Army officers (pastors) have stepped forward for lifetime service through contact with Inman Coffee.
Regular shows feature live music, spotlighting local and regional musicians.
"It's most rewarding to see stories come full circle," Cheryl says. "We may not have had a hand on the whole situation, but everyone in the building plays a part in people's lives and their journey." By Major Frank Duracher.
A Donut Wall of Sprinkle Proportions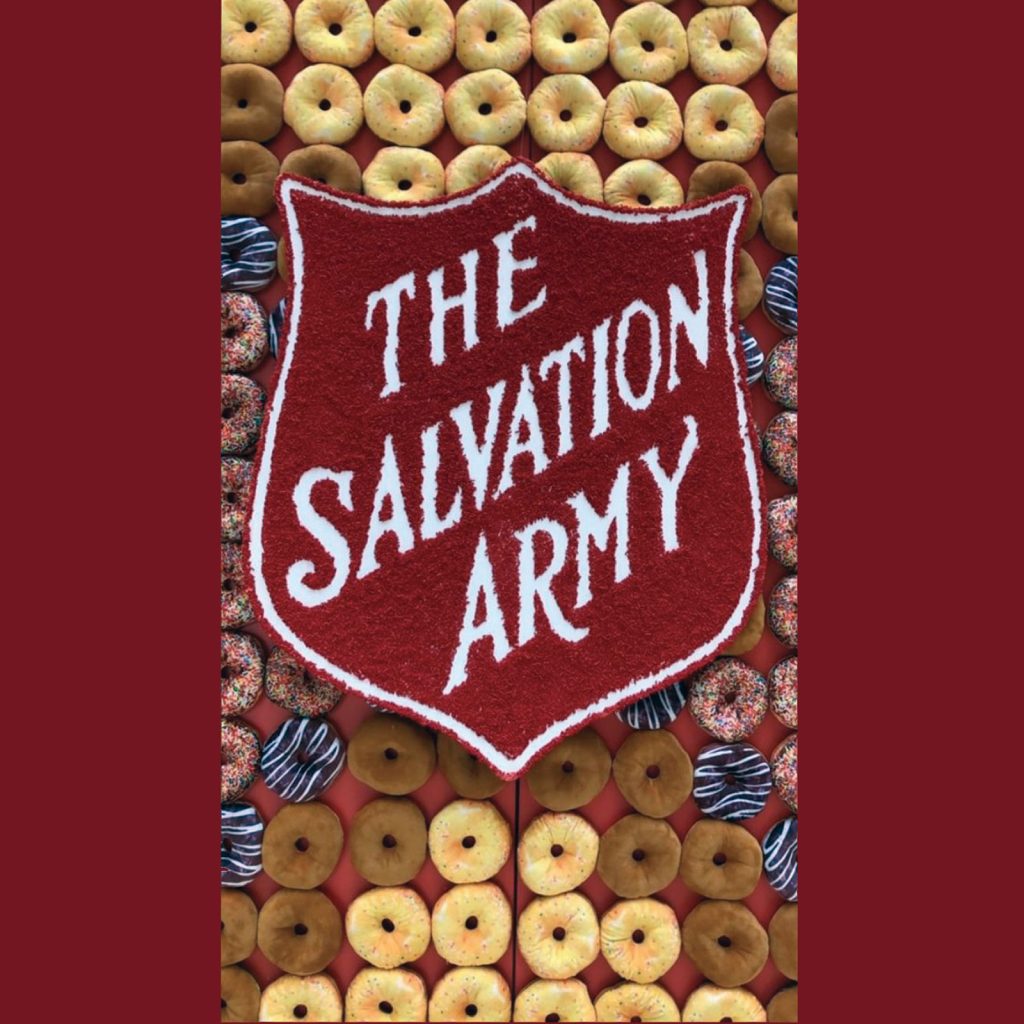 If June 7th isn't already highlighted in your calendar, it should be! It's National Donut Day! Did you know this day is rooted in The Salvation Army? The first donut day event occurred in Chicago in 1938 as a fundraiser to help those in need during the Great Depression. The day also celebrates the work of The Salvation Army donut lassies who provided donuts to soldiers during World War I.
In 2019, Echelon chapters from Seattle, Sacramento, Grand Rapids, Birmingham, Hawaii and more, celebrated National Donut Day by bringing donuts to first responders in their communities. The first responders loved receiving the sweet treats, and it was a great way for Echelon members to put a modern twist on the legacy of the donut lassies!
Echelon Minneapolis-St.Paul (MSP) celebrated National Donut Day in a very unique way. The Salvation Army Northern Division coordinated a weekend-long exhibit entitled "Donutland"—a creative, art-filled pop-up exhibit at a Twin Cities mall featuring everything from an inflatable donut wall to a giant Salvation Army shield made out of sprinkles! Echelon MSP loved sharing the history of The Salvation Army and the message of National Donut Day!
To find out more about Echelon, visit peermag.org/echelon.
One Girl at A Time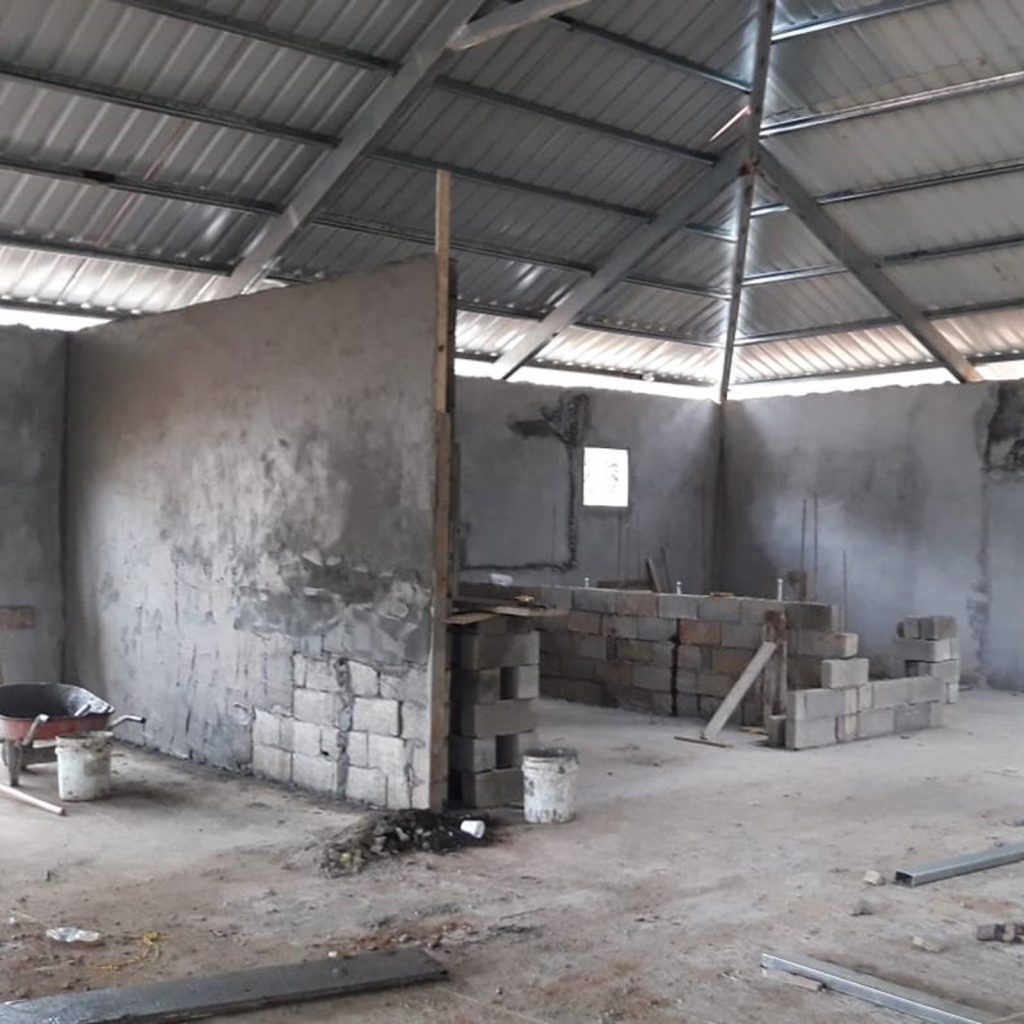 The Salvation Army in Panama first opened the doors of its "El Hogar Dr. Eno" home for girls in 1967, where orphaned and at-risk girls aged 5-18 receive food, clothing, shelter and other necessities until they complete their secondary education. Now, under the guidance of The Salvation Army World Service Office and with the financial support of all four Salvation Army USA territories, a new, modernized facility will be constructed in a safer and quieter location with easier access to The Salvation Army's Divisional Headquarters in Panama.
Small Brushstrokes, Big Mission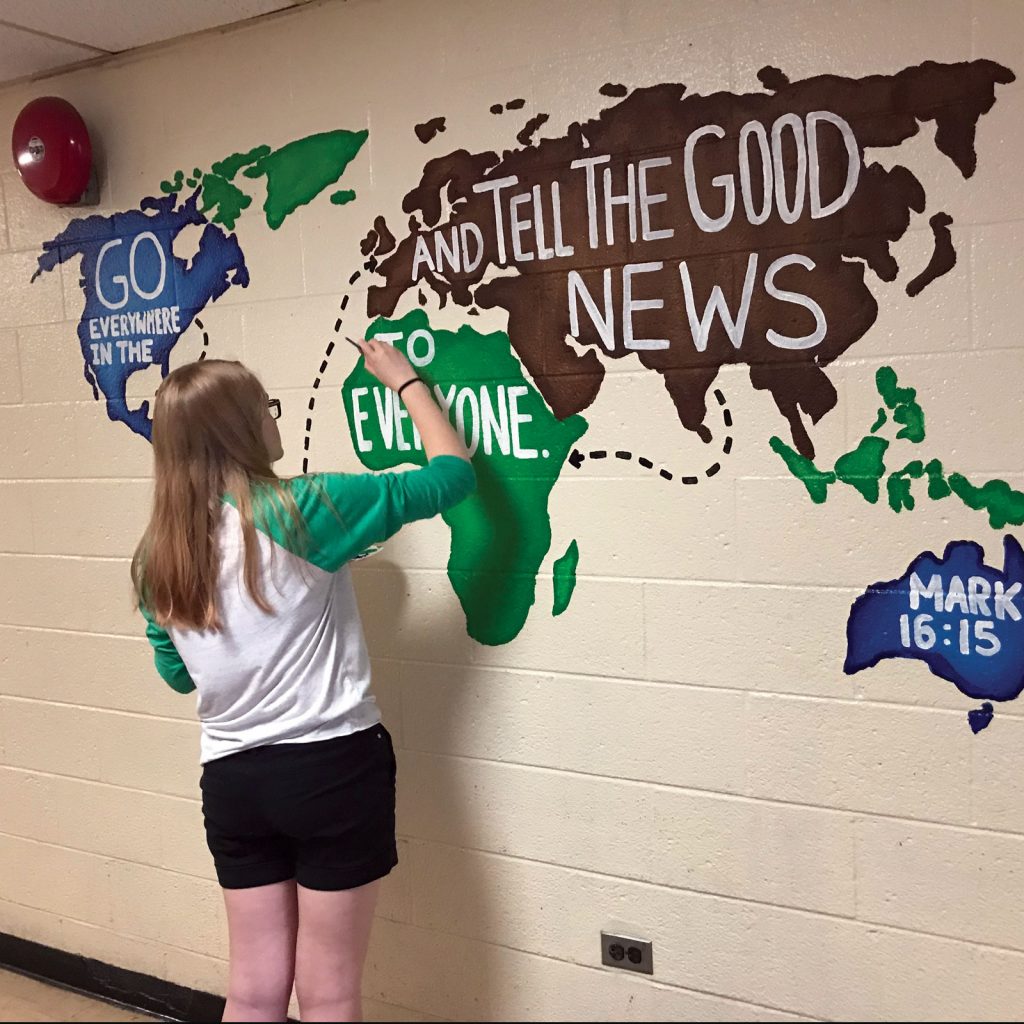 16-year-old Kaitlyn Avery used her artistic talent to paint a mural on a wall of The Salvation Army Roxborough Citadel Corps (church) in Philadelphia. "I decided to use the verse Mark 16:15 because it relates to The Salvation Army's mission of preaching the gospel to everyone, everywhere," says Kaitlyn. "I hope when people see this artwork they are inspired to use their talents as a way to spread the gospel, even in small ways around their community."
Never Too Young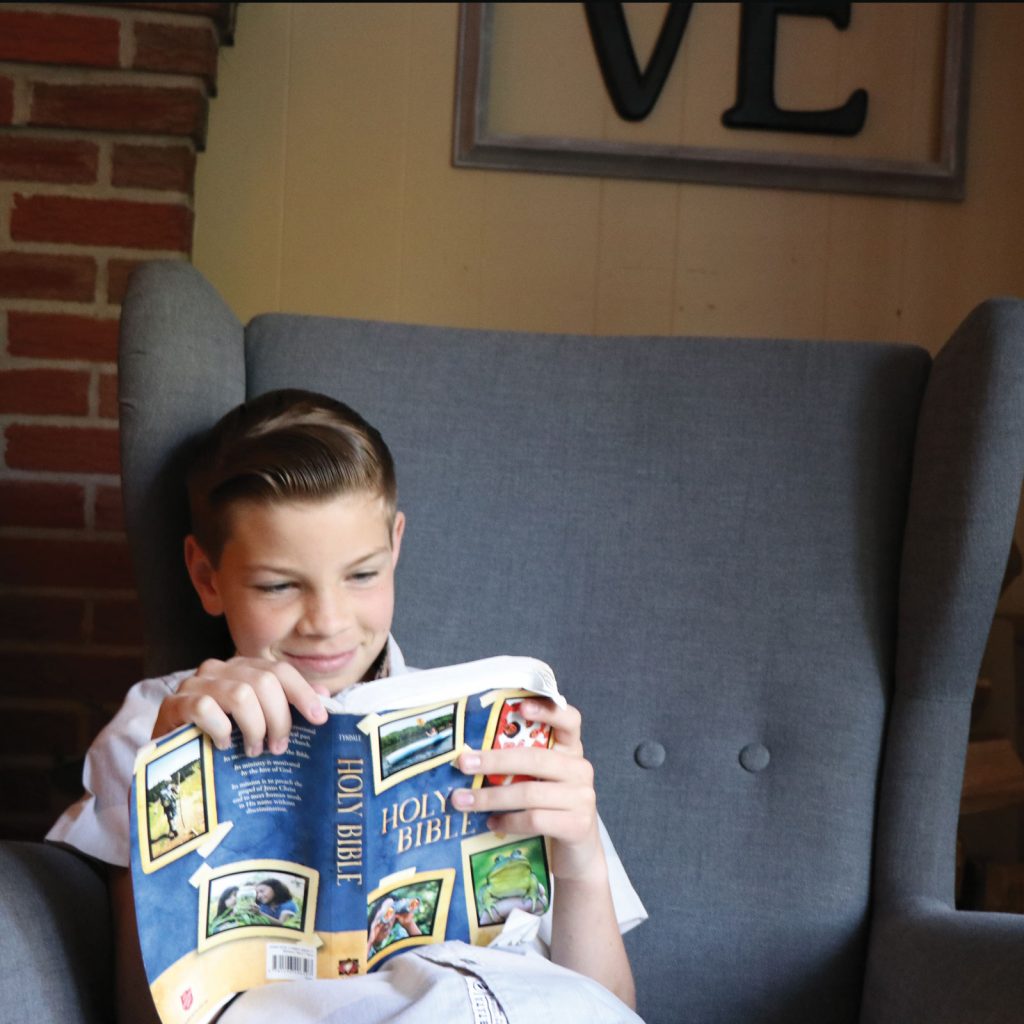 11-year-old Luke Forster, a Junior Soldier (junior member of The Salvation Army) at the Boston Kroc Corps (church), read the entire Bible in 15 months. When asked why, he said, "Because I always heard in Sunday School that you should read your Bible, so I thought I would. Then I just kept going and decided to read the whole thing. I have learned that no matter what you do, God is with you and for you."
Google a Bible reading plan that works for you and get started reading the Word today! If an 11-year-old can do it, so can you!