Empowering Women and Girls Through Sports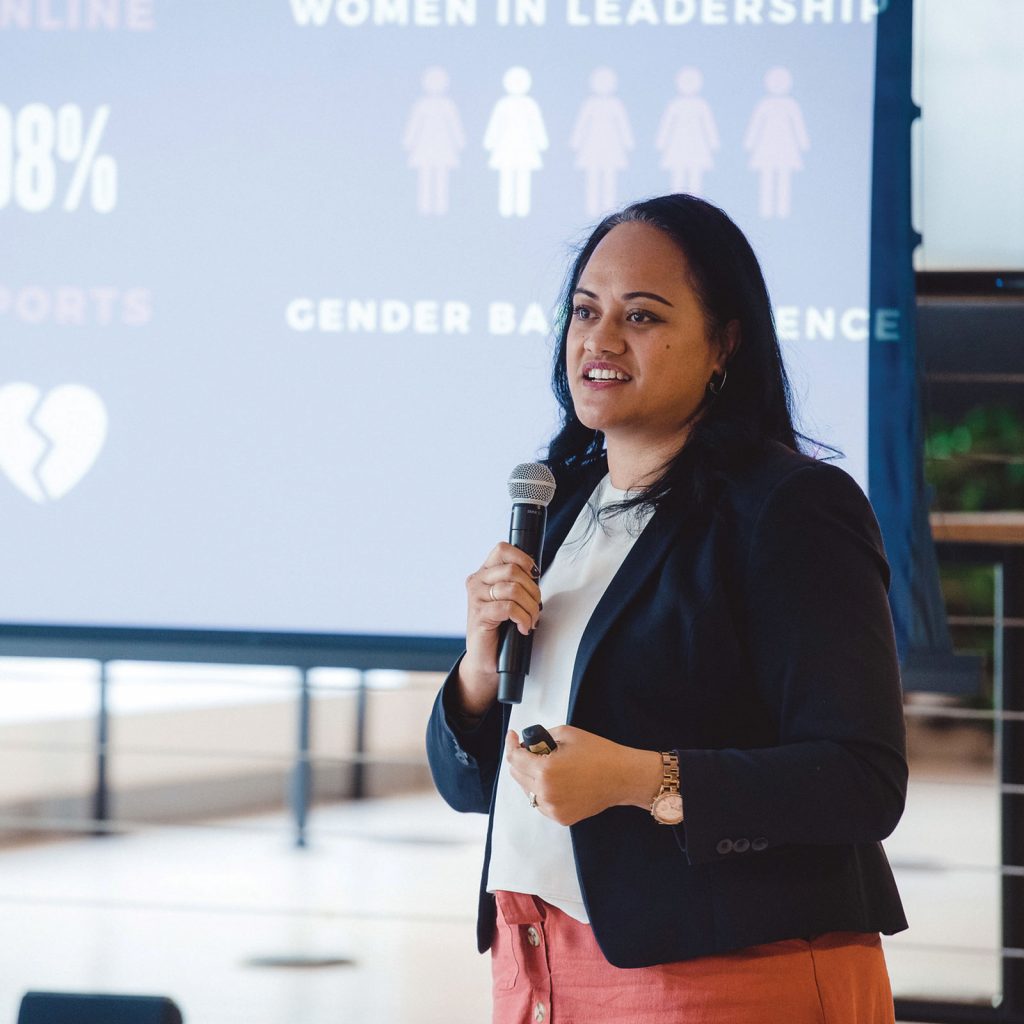 A Salvationist and former elite athlete from New Zealand and Samoa, Philippa "Pip" Te Hira-Matatia makes it her mission to include women and girls in sports in Samoa. A true ambassador of Christ, Pip co-founded the Samoa Institute of Sport in 2016.
In the fall of 2019, Pip traveled to Washington D.C. as a delegate for the U.S. Department of State and espnW Global Sports Mentoring Program (GSMP). This program partners with The University of Tennessee's Center for Sport, Peace and Society (CSPS) and hosts 16 women from around the world who use sport to empower women and girls in their country.
As a former elite athlete, Pip is personally invested in this cause—"Sports is in our DNA but we lack opportunities for many girls and women to participate and stay engaged in sports. It's about changing the messaging in order to create a safer environment. I have two daughters—I'm invested in this."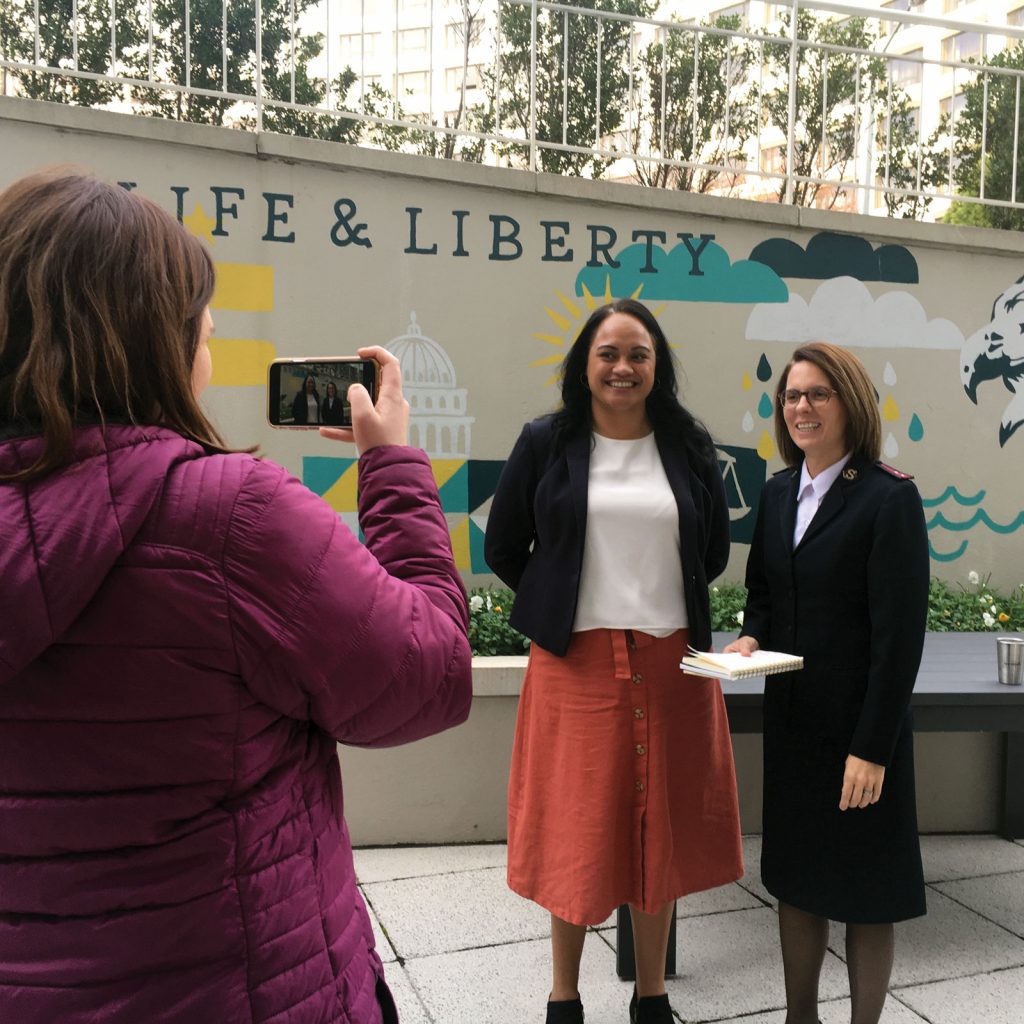 The delegates begin the five-week mentoring program in D.C., introducing them to not only the program but to U.S. culture. Then, they spend three weeks being mentored by a U.S. executive—Pip was mentored by Laura Dixon from the San Antonio Spurs. In the final week, they return to D.C. where delegates present their Action Plan—programs they want to implement in their home country.
"A true ambassador of Christ, Pip lives and breathes the Gospel and encourages Christians, especially young people, to live boldly and courageously."
Pip is actively working towards providing opportunities that equip young girls to play sports in Samoa—including her two daughters. After struggling to find sports for them to play, instead of giving up, she created a social enterprise in July 2016. This enterprise, the Samoa Institute of Sports, provides programs for children aged 5-12 years old and coordinates events with local schools and club sports teams. Its mission is "to support local Samoan athletes and coaches to achieve their sporting and academic potential."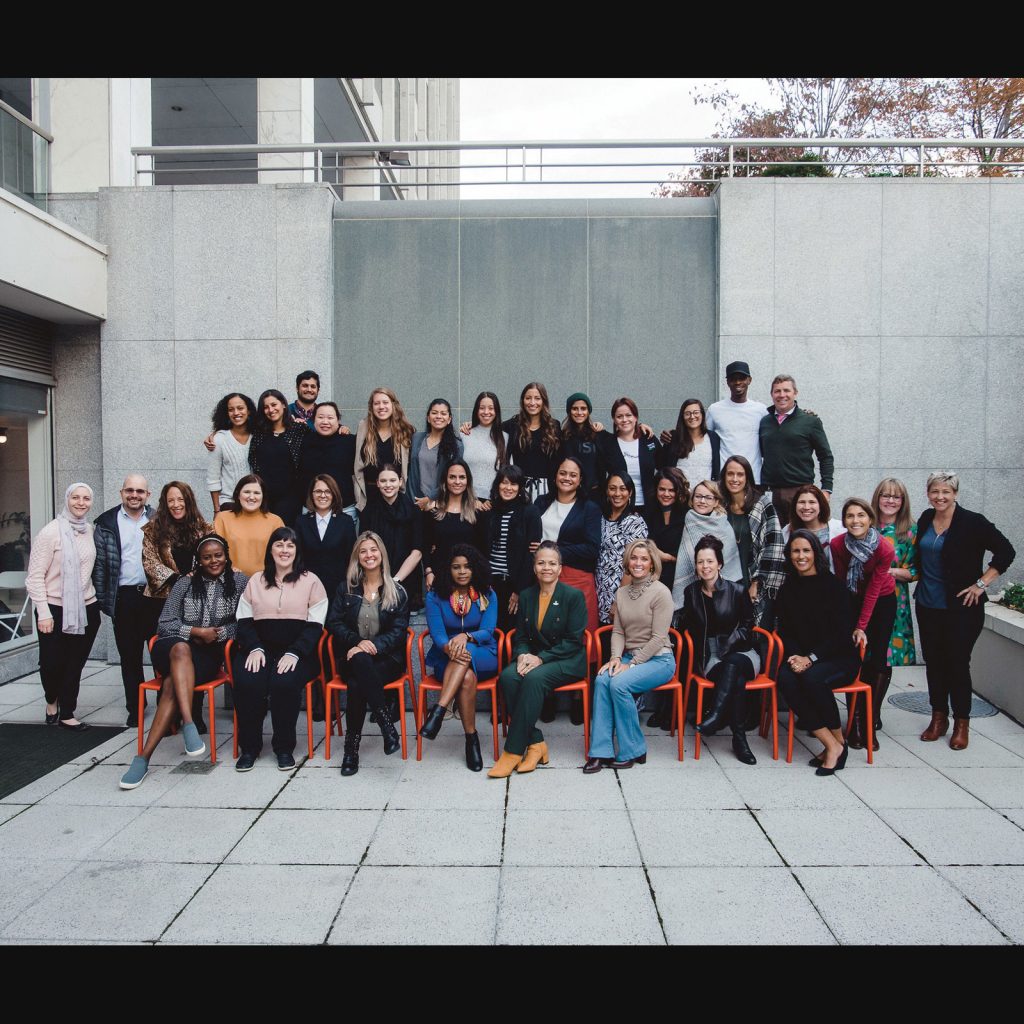 A true ambassador of Christ, Pip lives and breathes the Gospel and encourages Christians, especially young people, to live boldly and courageously. "My calling is to share the Gospel and use all the blessings we have been given by God and be a blessing to others," says Pip. Join us in praying for Pip as she returns home and implements her Action Plan—"Be That Girl!"
To catch up with Pip and the Samoa Institute of Sport, follow on Facebook, Twitter and Instagram at @samoa_in_sport
Youth Workers United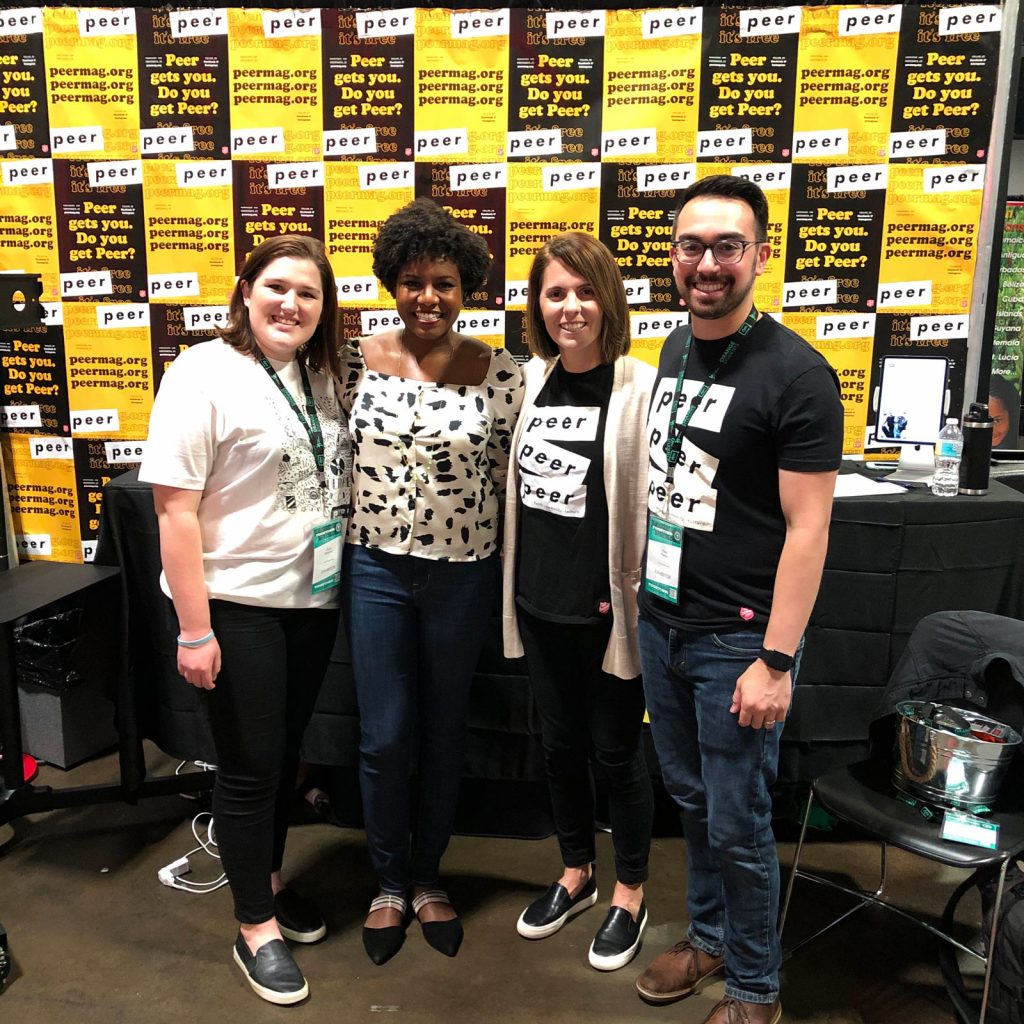 3,200 youth ministry workers gathered at the National Youth Workers Convention (NYWC) in sunny Tampa, FL last November. And yes, Peer was there with our first promotional booth. We gained over 100 new subscribers and spoke to hundreds of attendees about the mission of Peer. Highlights from NYWC included influential speakers (including Peer's own music reviewer, Damien Horne!), phenomenal worship bands, writers and an exhibit hall featuring 170 organizations.
The thousands of youth ministry workers who attended left Tampa feeling inspired and energized, ready to bring the information they gathered back home to their church youth.
Thank you NYWC staff for hosting us. We hope the attendees enjoyed Peer, the free Peer T-shirts and "Peer" candy! We were thrilled to be part of the hype!
#socollege
Did you know that Peer sits on college campuses across the country? We can be on yours! Email us the name of your college and/or who to contact at [email protected].
Let's get Peer into the hands of your peers!
"The Song"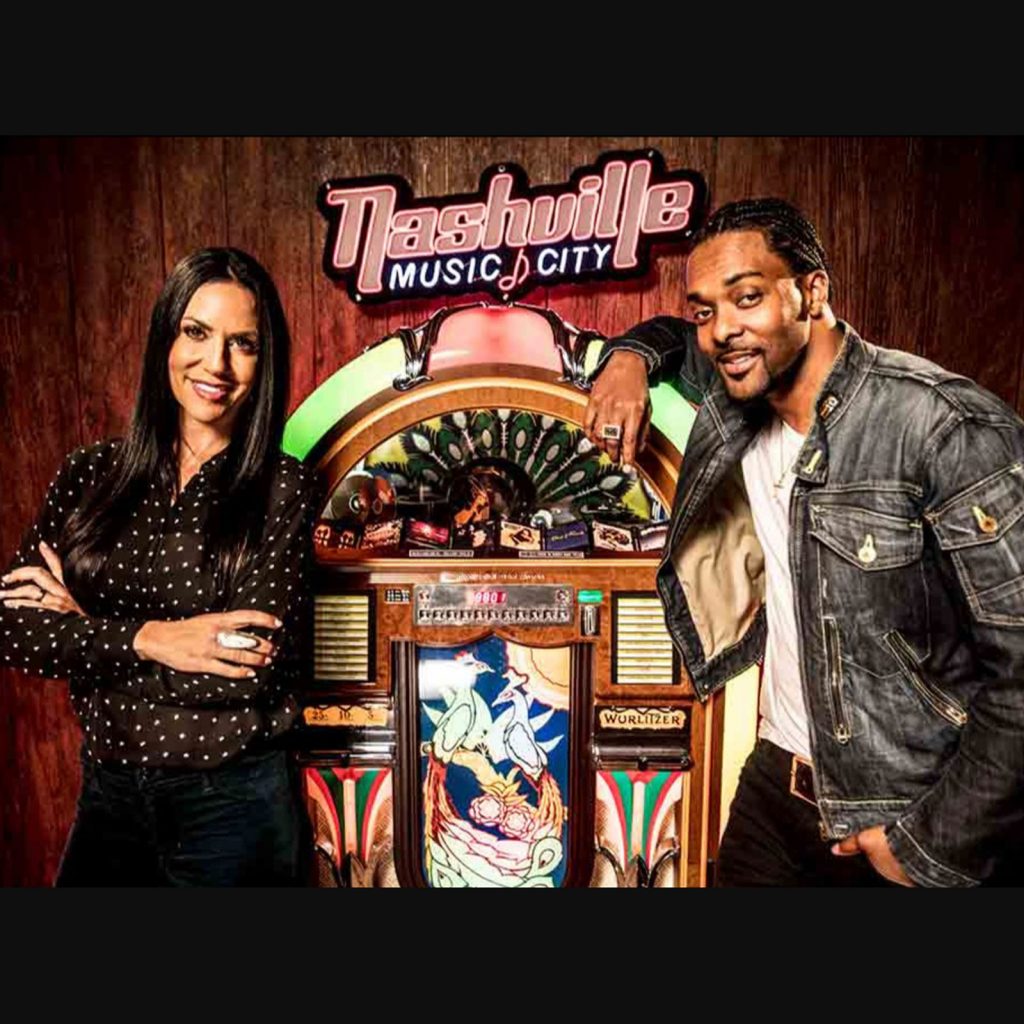 Fans of reality music shows—this is for you! "The Song" premiered last month and features hit songs across time, including a performance by both the artist and the brilliant songwriters that made them famous. But that's not the best part! Damien Horne, Peer's own music reviewer, is one of the show's hosts! Along with Krista Marie (country artist), Damien co-hosts the high-energy, fun-filled 10-episode show. Each episode will feature one performance, as well as an in-depth Q+A detailing the behind-the-scenes of these legendary songs. Artists include Big & Rich, Rick Springfield, Gretchen Wilson and CeeLo Green.
"The Song" is currently airing on CBS, ABC, FOX and NBC networks in 131 markets across the country.
Making A Difference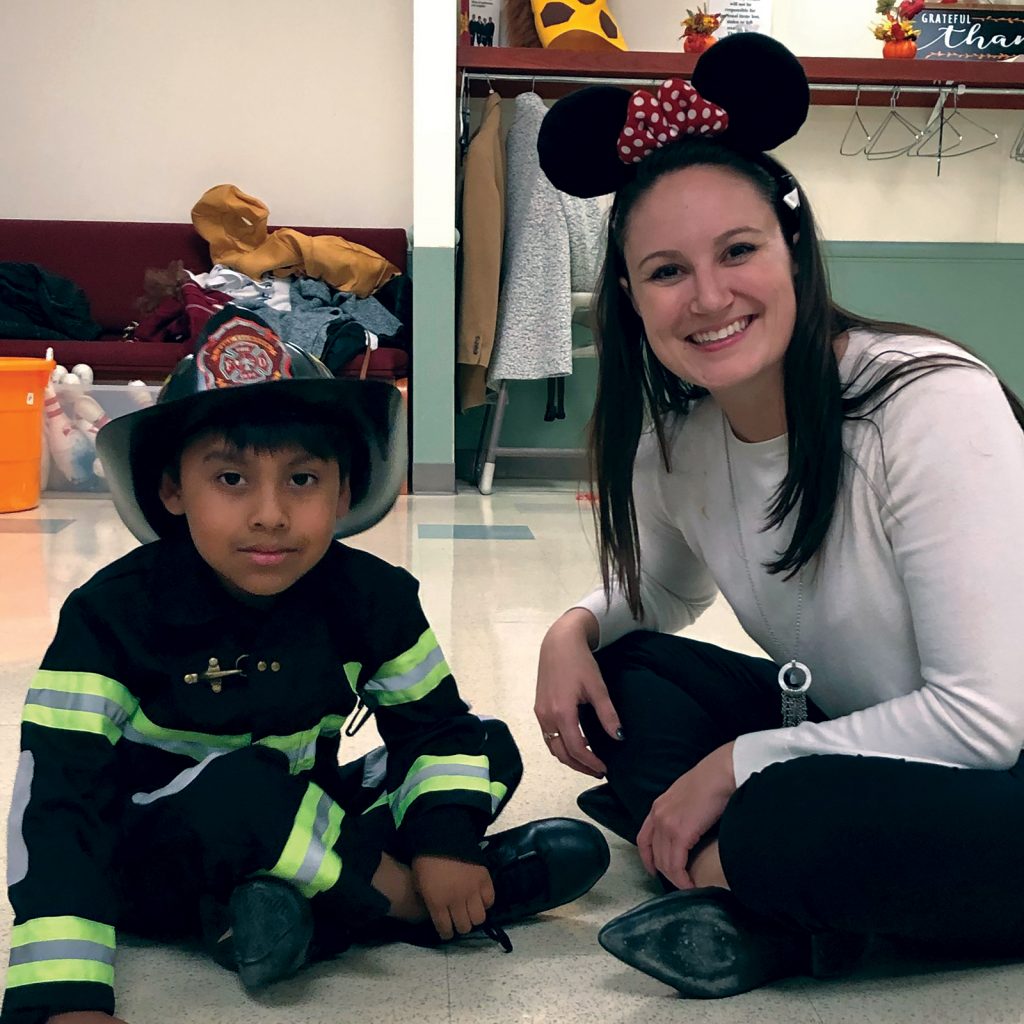 Echelon Minneapolis-St. Paul (MSP) was founded in the fall of 2018 as a way for young professionals in the area to get involved with The Salvation Army in their local community. Since their inception, this group has served, fundraised and networked alongside The Salvation Army in the Twin Cities. From picnics to leadership trainings, Echelon MSP has found fun and meaningful ways to network and share the mission of The Salvation Army with new members.
This chapter has also completed a number of exciting service projects, such as serving dinner at The Salvation Army's Harbor Light Shelter, cleaning local Salvation Army facilities and even playing bingo with residents at the local senior residence center run by The Salvation Army. In October, members organized a fun and lively fall party for kids involved in the after-school program at The Salvation Army's Central Worship & Service Center. There were games, songs and a costume contest along with plenty of candy.
It is exciting to think how this group will continue to make a difference as their chapter grows. They are a great example of the impact that Echelon chapters across the country can have in their communities!
To learn more about Echelon and how to get involved, visit peermag.org/echelon/
God Always Provides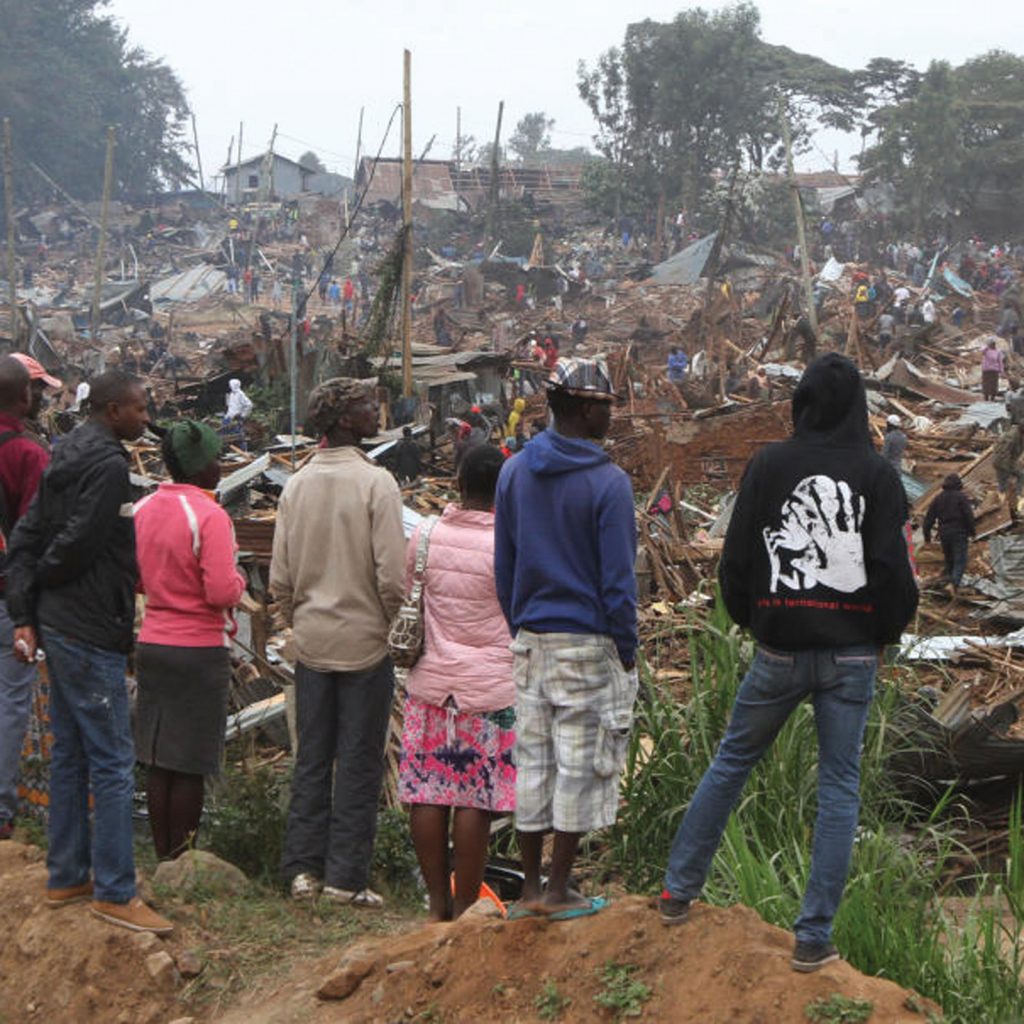 Ongoing disputes over the right to reside in the Kapotobongen area of western Kenya have forced hundreds of families—some of whom have lived there for 40 years—out of their homes. Buildings and community infrastructures have been demolished, leaving those displaced with nothing and nowhere to go. In partnership with local churches and government offices, The Salvation Army World Service Office is providing food, cooking and hygiene supplies and blankets to these families.
To learn more about what SAWSO is doing around the world, visit sawso.org.