Juvenile Residents Learn More than Brass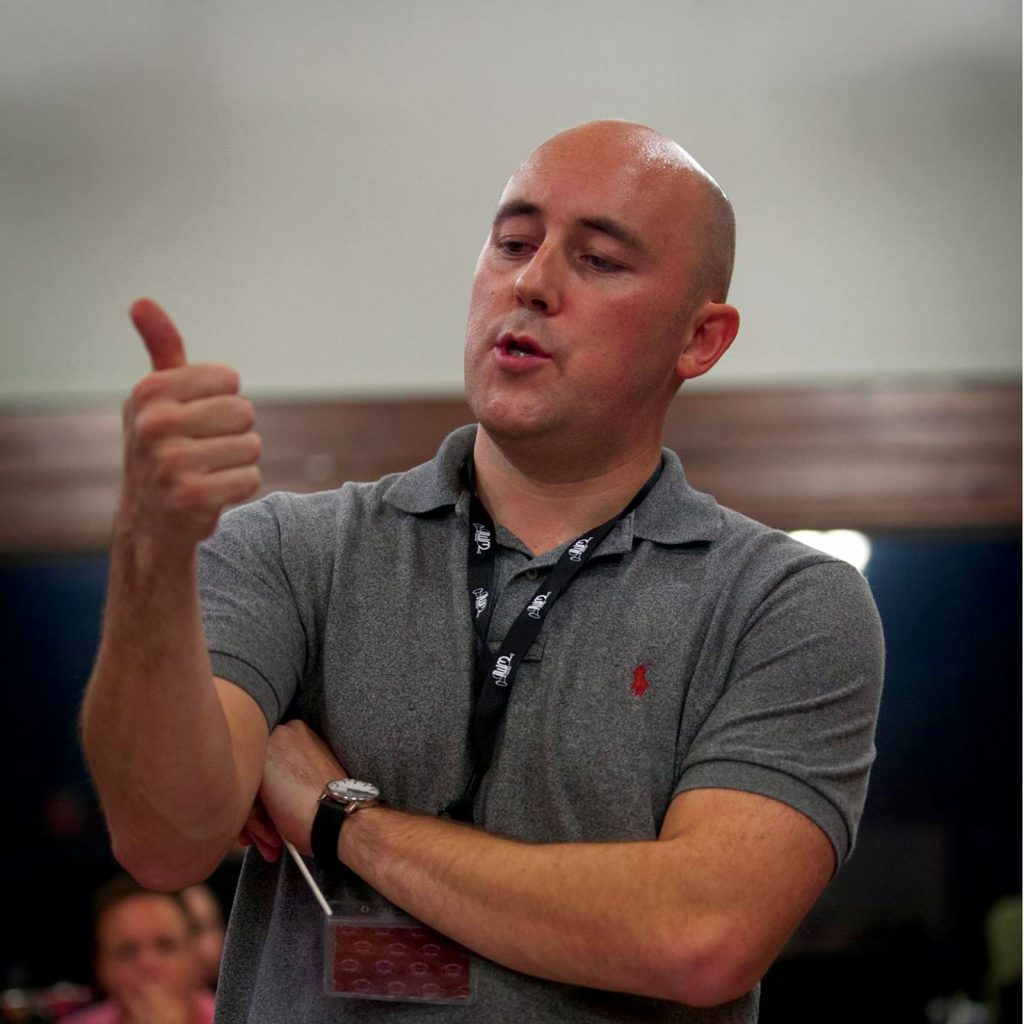 A former schoolmaster in England, Dr. Jonathan Corry felt a fervent desire to share music with juveniles of the Cook County Juvenile Temporary Detention Center, to assist with their reintegration within society.
For the past three Christmas seasons, members of The Salvation Army in the *Metropolitan Division have visited a variety of prisons, detention centers and correctional facilities. Those involved count it a blessing to witness the impact of festive music and God's Word delivered within these facilities. The music element is coordinated each year by Dr. Jonathan Corry, the Director for Music and Gospel Arts for the Metropolitan Division.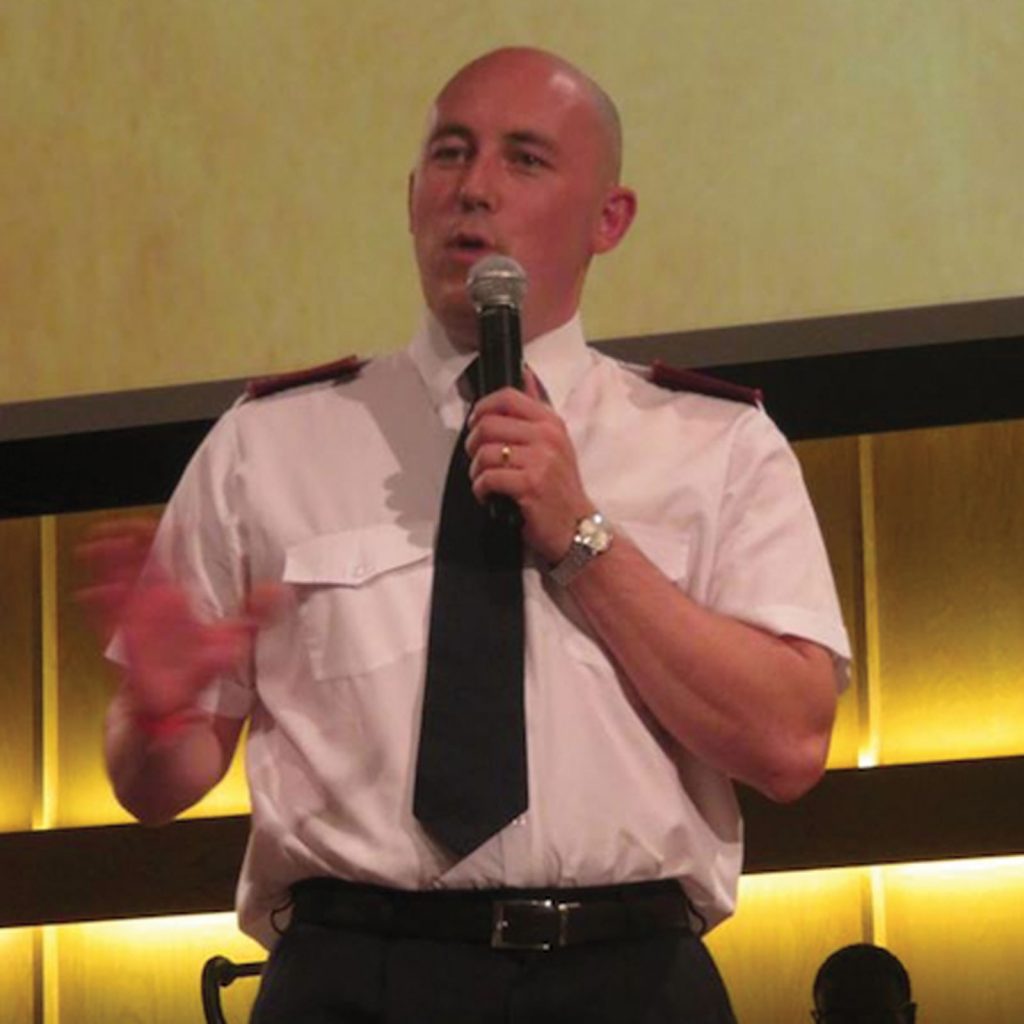 Dr. Jonathan's desire to serve juveniles drove him to take these visitations one step further. Drawing on his musical knowledge and pastoral skills, Dr. Jonathan devised a 10-week brass music program to assist in the development of basic skills that residents can apply in the real world. These skills include, but are not limited to: enhanced language capabilities, improved memory, strengthened hand-eye coordination, study habits, teamwork, heightened mental processing and problem-solving.
"The Core principles which I try to deliver are: Certainty, Variety, Esteem, Friendship & Learning," says Dr. Jonathan. "These may seem like normal expectations for many of us, however for many of the residents, their lives may lack many or all of these principles. As weekly music instruction is given, ensemble playing relationships are built, new skills are developed and students learn how to reflect and self-appraise."
This program was initially a challenge to implement due to severe restrictions on items entering correctional facilities. Brass instruments and lubricants were scrutinized and not able to be transported to or remain in the facilities every week. This impactful program would not have happened without the collaboration with "pTrumpet" and "pBone" who donated all the award-winning plastic trumpets and trombones to ensure that a brass program could be delivered by The Salvation Army within this correctional facility.
*The Metropolitan Division includes Greater Chicago, Northern Illinois and Northwestern Indiana.
"Feel the Burns"
Echelon Greenville recently hosted the first-ever "Ballin for Greenville" basketball tournament within the local Salvation Army Ray and Joan Kroc Corps Community Center.
The event was a "3-on-3 style" tournament intended to raise awareness for Echelon Greenville and support the local Boys and Girls Club. Echelon members recruited friends and colleagues, ending up with eight teams (approximately 24 total people) who participated in the tournament. The double-elimination style tournament took place on a Saturday morning, and players received Echelon Greenville T-Shirts and swag bags. Echelon members helped emcee the event, sell concessions, run the scoreboard and keep track of the tournament bracket. One team, "Feel the Burns," ultimately walked away as the tournament champions, but all of those who participated helped contribute to a great cause!
Throughout this event, Echelon Greenville raised over $900 to support the purchase of new computers for the Greenville Boys and Girls Club after-school program computer lab. Echelon Greenville looks forward to supporting the local Boys and Girls Club through future fundraising and service projects. To learn more about Echelon's work in Greenville, visit greenville.salvationarmyechelon.org.
When Dorian Strikes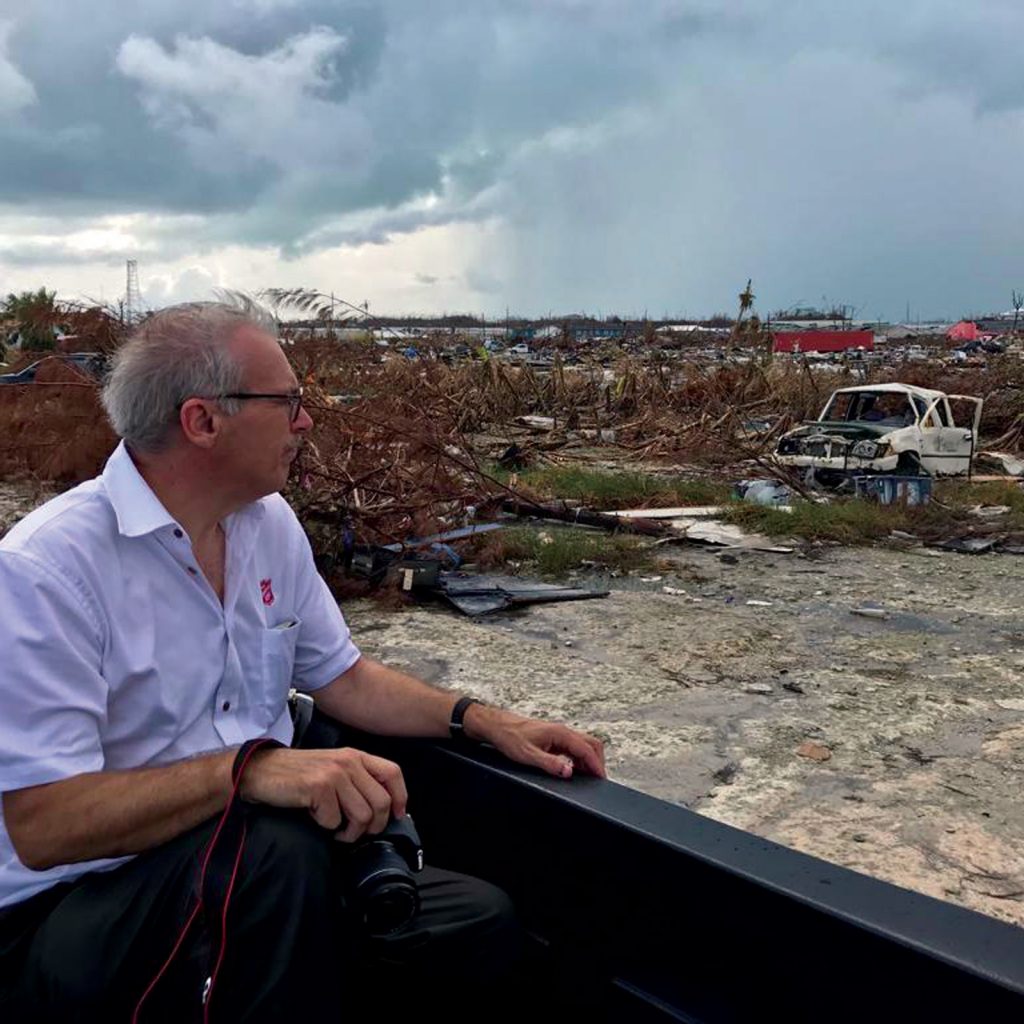 When Hurricane Dorian devastated the Bahamas in early September, The Salvation Army World Service Office was among the first international organizations to respond. In partnership with The Salvation Army International Emergency Services, The Salvation Army USA Southern Territory and Chavez Young of the Toronto Blue Jays organization, a massive and successful fundraising effort was kicked off and Salvation Army personnel from around the world descended on the island nation.
And we're there for the long haul. Full reconstruction and recovery will take years, and The Salvation Army World Service Office is committed to helping residents of the Bahamas rebuild their shattered lives.
Please join us in prayer for all those impacted by Hurricane Dorian.
Bible Boot Camp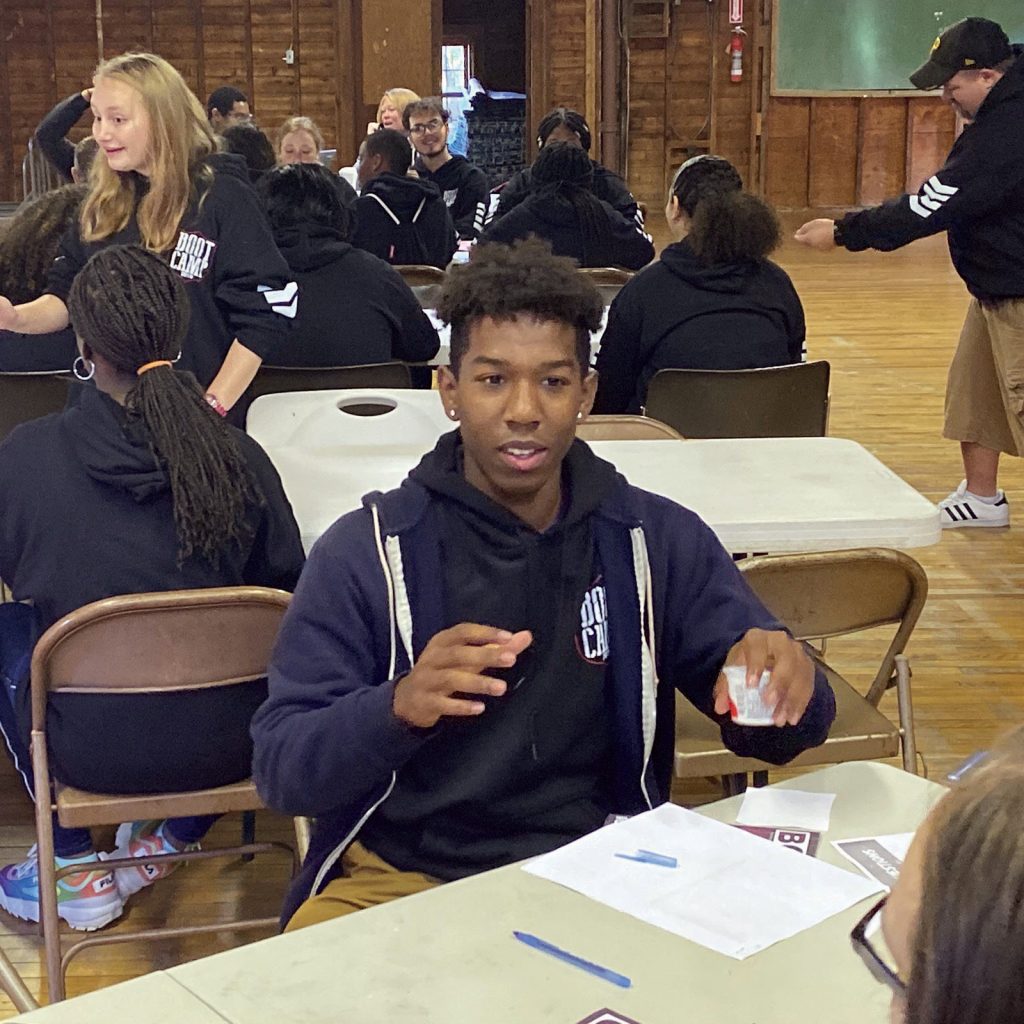 Boot Camp has a whole new meaning at Camp Wonderland in Massachusetts. 88 teenagers enrolled in The Salvation Army's Corps Cadet discipleship program, gathered for a weekend to study the Bible and fellowship together. This annual gathering trains "Corps Cadets" in Bible knowledge as they study four lessons together. 25 leaders simultaneously met to share and brainstorm ideas. Captain Justin Caldwell (Divisional Youth Secretary) says, "This gathering has become a highlight weekend for many of our youth. It allows small groups of teens who are part of this discipleship program to catch a picture of a larger corps cadet community." The weekend ended with a recommitment to study the Word of God.
Want to find out more about Corps Cadets?
Bell Ringing for Reasons
Turkey won't be the only thing you'll see on Thanksgiving Day! You'll start to see red kettles pop up in front of your favorite stores. From Thanksgiving to Christmas Eve, your donations that you put in the red kettles will help provide for millions of families in need.
Find out how you can volunteer at peermag.org/volunteer.
Visit Asbury University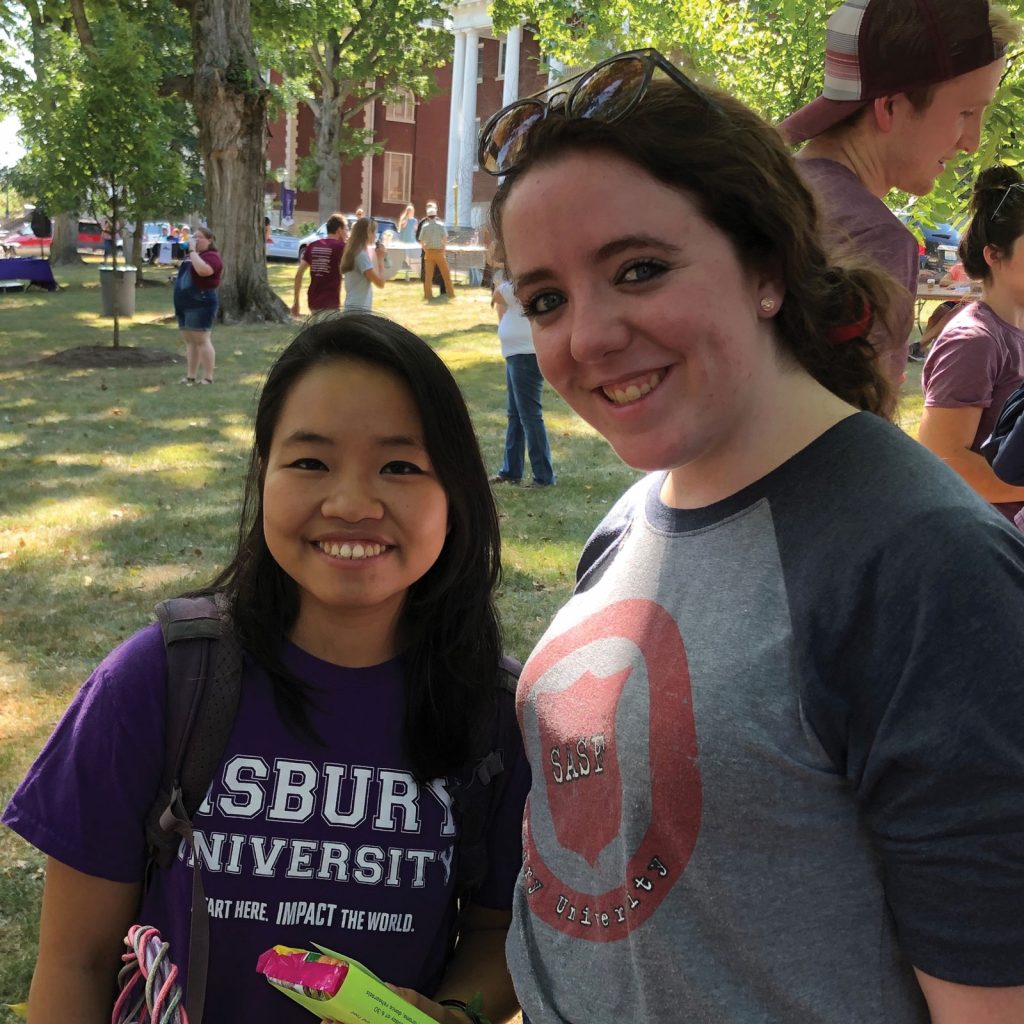 Calling all high school juniors and seniors! Are you still considering your educational future? Asbury University offers a weekend visit specifically for you! Asbury University's Salvation Army Visit Weekend is a great opportunity to experience the Asbury community firsthand. Explore majors, attend classes, worship in chapel, meet professors and students, spend the night in a residence hall and spend time with Salvationists (members of The Salvation Army) on campus. This year's event will be January 23-26, 2020.
Learn more or register online at https://bit.ly/2mydgkG.