Life Changes at Summer Camp
School's out, summer's here. Kids all over the nation are making the trek to their favorite summer spot: summer camp.
Did you know that The Salvation Army currently operates 42 residential summer camps and hundreds of day camps across the nation? As you're reading this, many children and senior citizens are enjoying fresh air and memorable activities at a Salvation Army camp. But our camps are more than unforgettable—they're life-changing.
Salvation Army summer camps present the opportunity for campers to know Jesus Christ personally, setting Christian principles as the foundation for camping ministry.
Jen Forster is the Camp Director at The Salvation Army's Camp Wonderland in Massachusetts where she encounters over 1,200 children every summer. Jen has been part of the camping ministry for 23 years. Why has she stuck with it for that long? Because Jen believes in the ministry of camp. "We offer high quality Christian programming, amazing staff and a message of hope that will impact their eternity! When you open up the world of camp to a child, it can change everything!"
Jen first attended camp at age six, coming from similar challenging circumstances as many children who attend our camps today. "I experienced love, began my relationship with Jesus and my eyes were opened to see beyond my current circumstances that I had no control over and to a future that was full of possibility," says Jen.
The Salvation Army hires summer staff to work as counselors, nurses, lifeguards, arts and crafts directors and much more! It's more than a job; it's making a difference in the lives of campers, while creating new friendships and memories. Keneshia Faye has worked at The Salvation Army's camp in Pennsylvania for the past seven years. "At Camp Ladore, I found myself in my faith. When I first came to camp, I was looking for God through other people, but at camp I was able to experience God for myself."
If you're looking for a life-changing summer experience, look no further! Check out peermag.org/work-at-camp to view all The Salvation Army camps across the nation.
Anti-Human Trafficking: Don't Look Away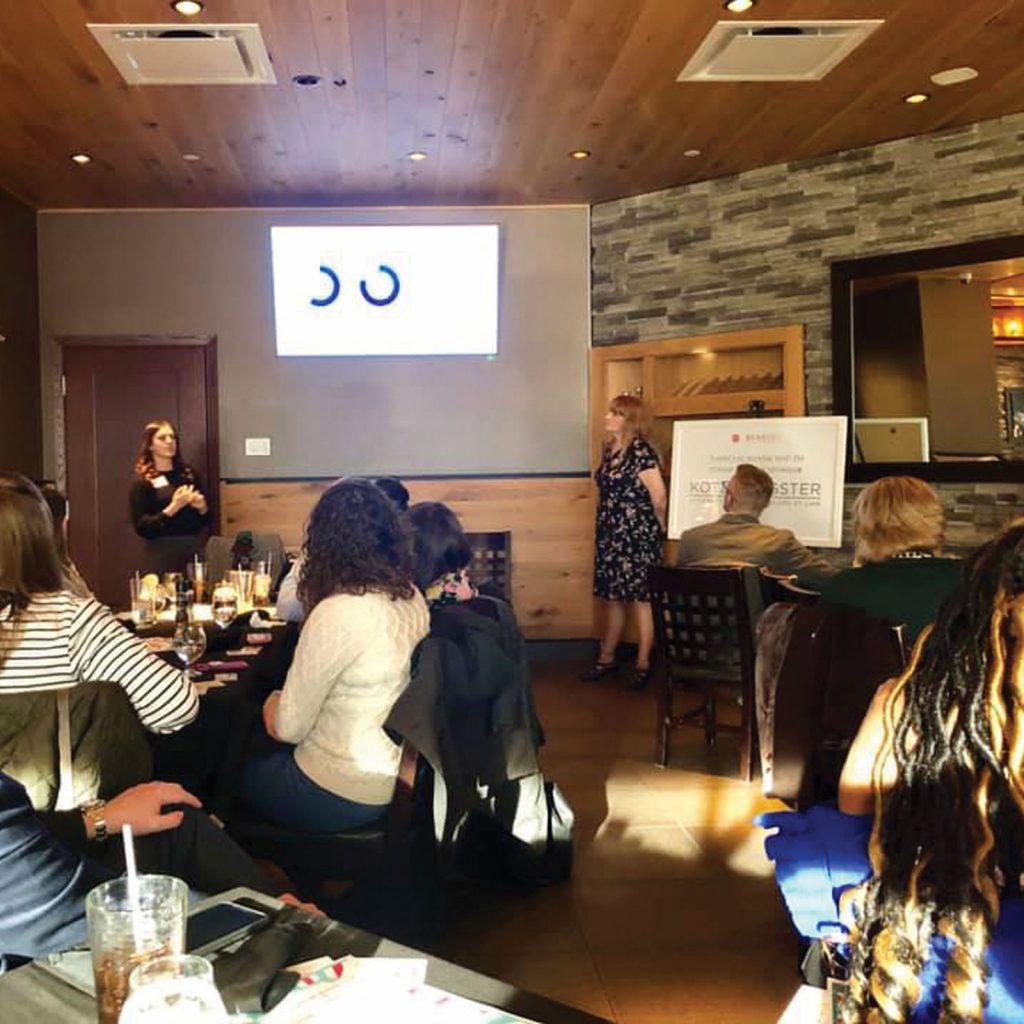 Echelon Detroit addressed a serious and pervasive issue that is hidden in plain sight—human trafficking. Bringing together young professionals, social workers, corporate partners and community members, Echelon facilitated meaningful discussion and networking. Anne Venet, The Salvation Army's Anti-Human Trafficking Case Manager, and Jenna Fiore, a Master's in Social Work candidate and Salvation Army board fellow, shared details surrounding human trafficking.
Human trafficking is a form of modern-day slavery that occurs when a trafficker uses force, fraud or coercion to control another person for the purpose of engaging in commercial sex acts or soliciting labor or services against his/her will. "We organized the event with a sense of urgency to raise awareness. We were motivated to make a difference in Detroit," said Anil Kapoor, President of Echelon Detroit.
Survivors often face recovery challenges, so the community discussed ways to help survivors. Event attendees generously donated items unique to the needs of human trafficking survivors.
Learn more about human trafficking at polarisproject.org. If you suspect human trafficking, call the national Polaris Project hotline at 888-373-7888.

You can stay up to date on Echelon Detroit's future networking and volunteer events on social media @EchelonDetroit.

To find out more about Echelon, visit peermag.org/echelon.
Beekeeping in Angola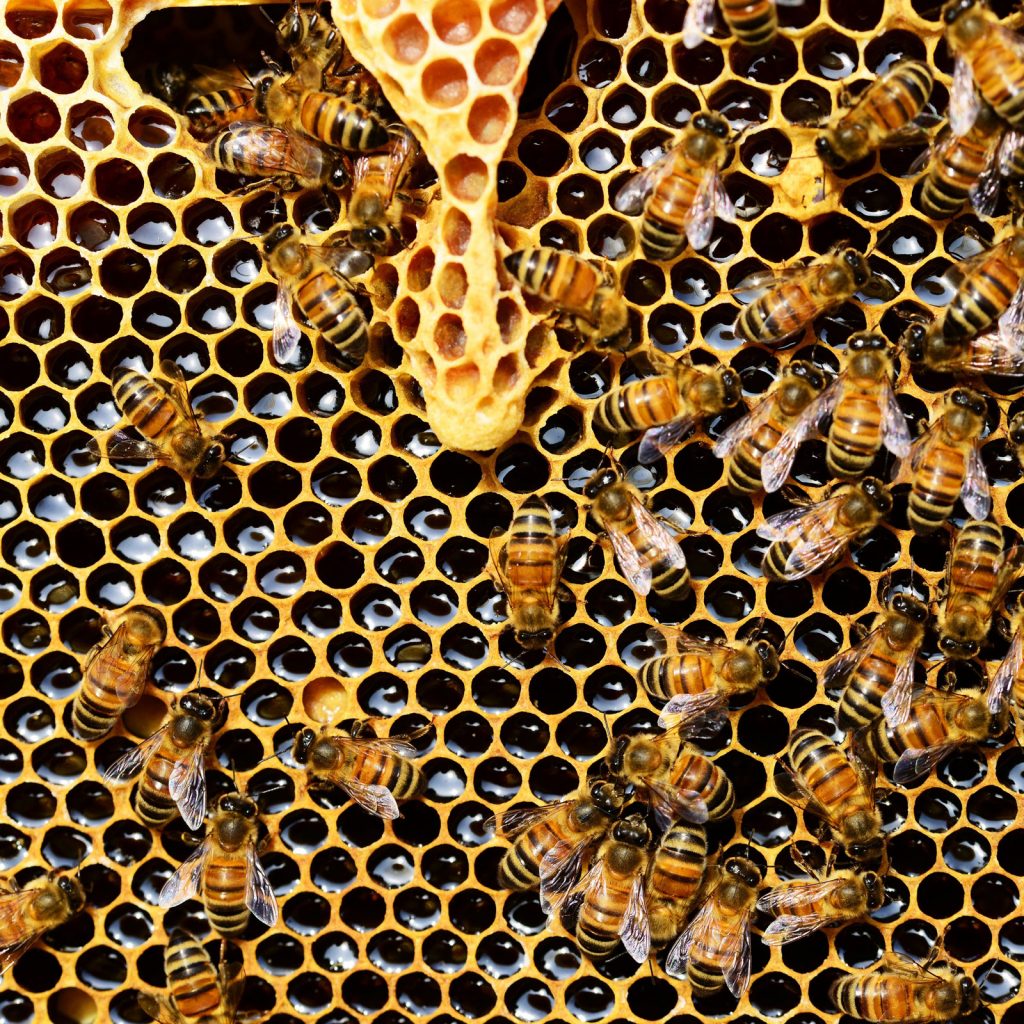 In the rural Zaire and Uige provinces of northern Angola, poverty and food insecurity are increasing while bee populations are dropping. In partnership with The Salvation Army in Angola, whose members have beekeeping experience, The Salvation Army World Service Office hopes to address both concerns by providing villagers with beekeeping equipment and training.
Through the beekeeping project, the community will help to pollinate fruit trees, legumes and vegetables. This helps create a strong ecosystem for food to grow, hopefully increasing the bee population. The honey produced will be harvested and sold, ultimately boosting the community's income and nutrition.
Making a Difference in Rochester, NY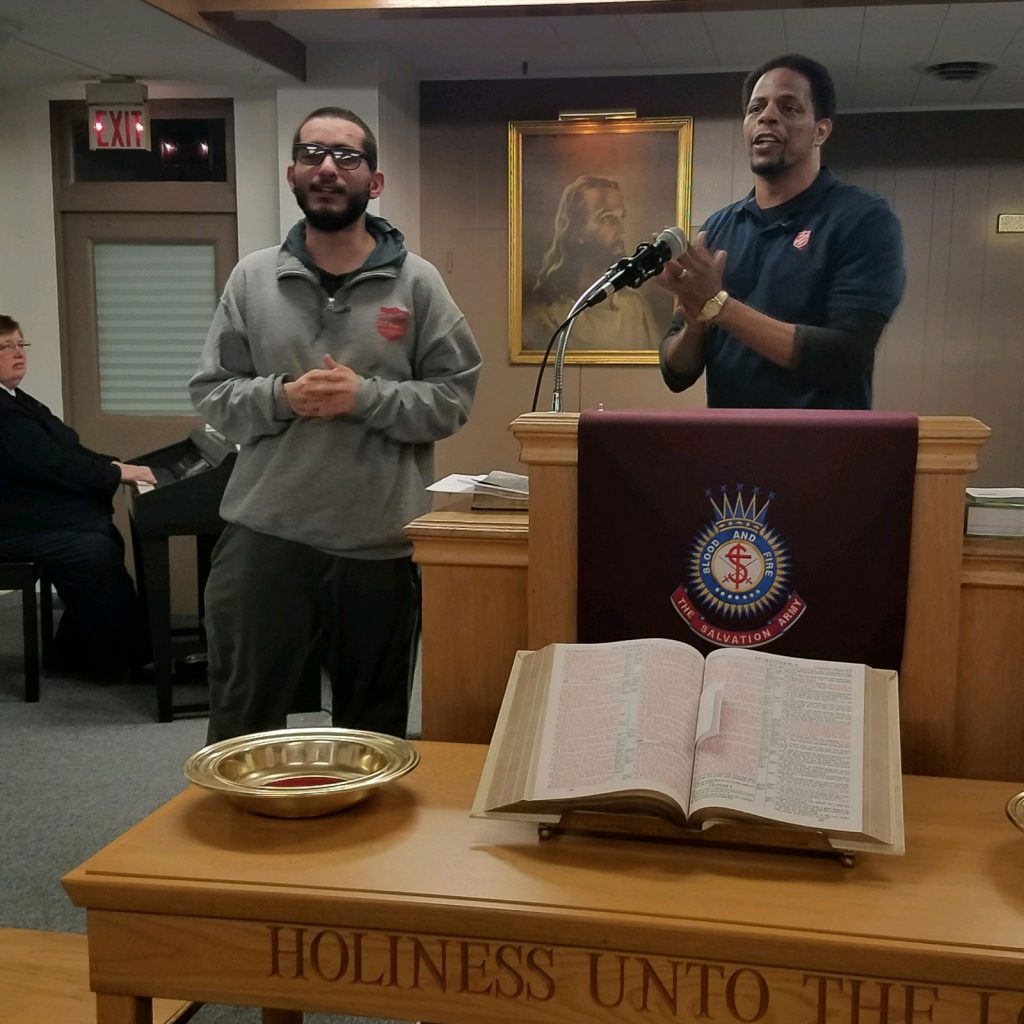 Houghton College students in the Salvation Army Student Fellowship (SASF) traveled on a mission trip to Rochester, NY. They worshipped with and toured the Rochester Northwest Corps (church). They learned more about how The Salvation Army serves those in need in each area—including spending a day at the Adult Rehabilitation Center (ARC) and getting to know more about how the program transforms lives. During the week-long trip, students also led games and fellowship at The Salvation Army's men shelter (Booth Haven) and also at a youth shelter (Genesis House).
Find out more about The Salvation Army's residential mission trips at peermag.org/mission-trips.
Peers Love Peer!
Young people in Montclair, NJ proudly join the Peer community! "I like Peer because it shows young people being impacted and impacting others for Christ," says Noah Kelly (17). You can join the Peer community too by checking out ways to get involved at peermag.org/contribute.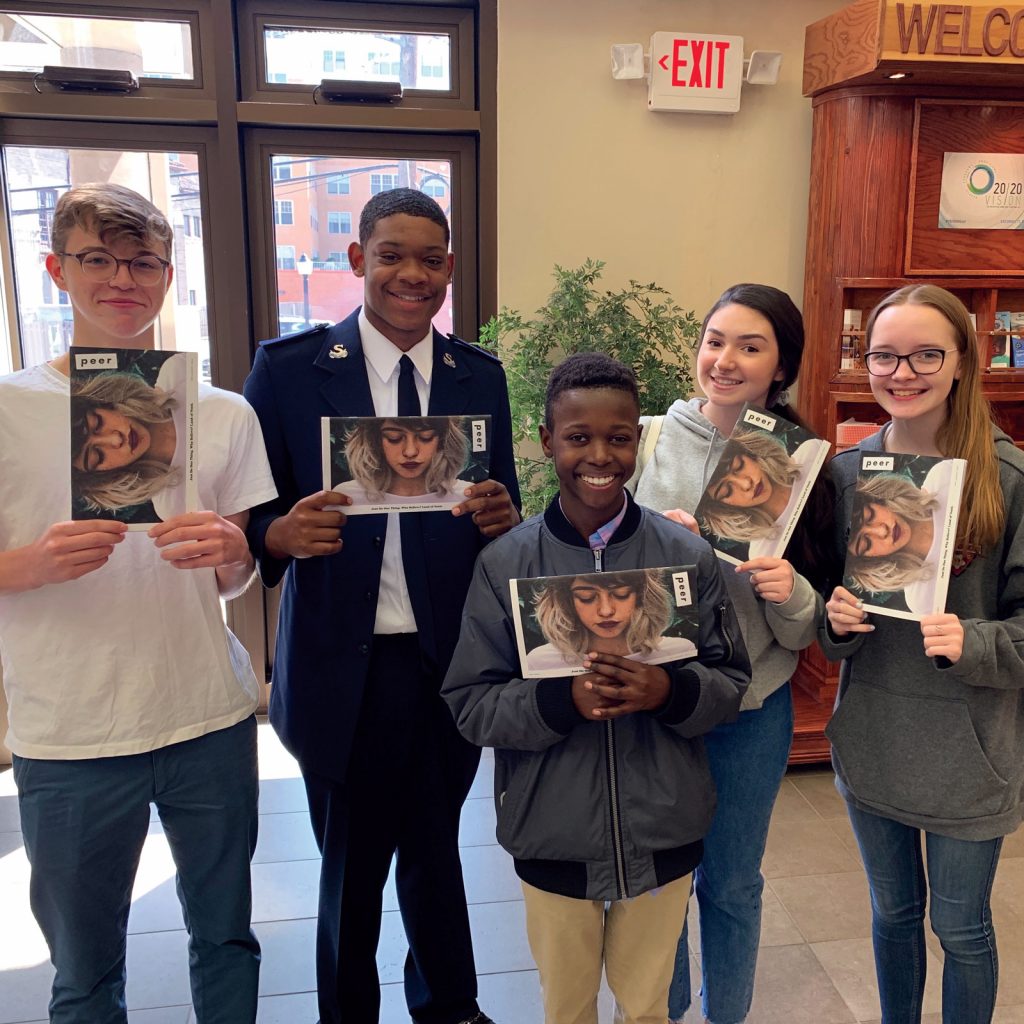 Farewell, Satterlees!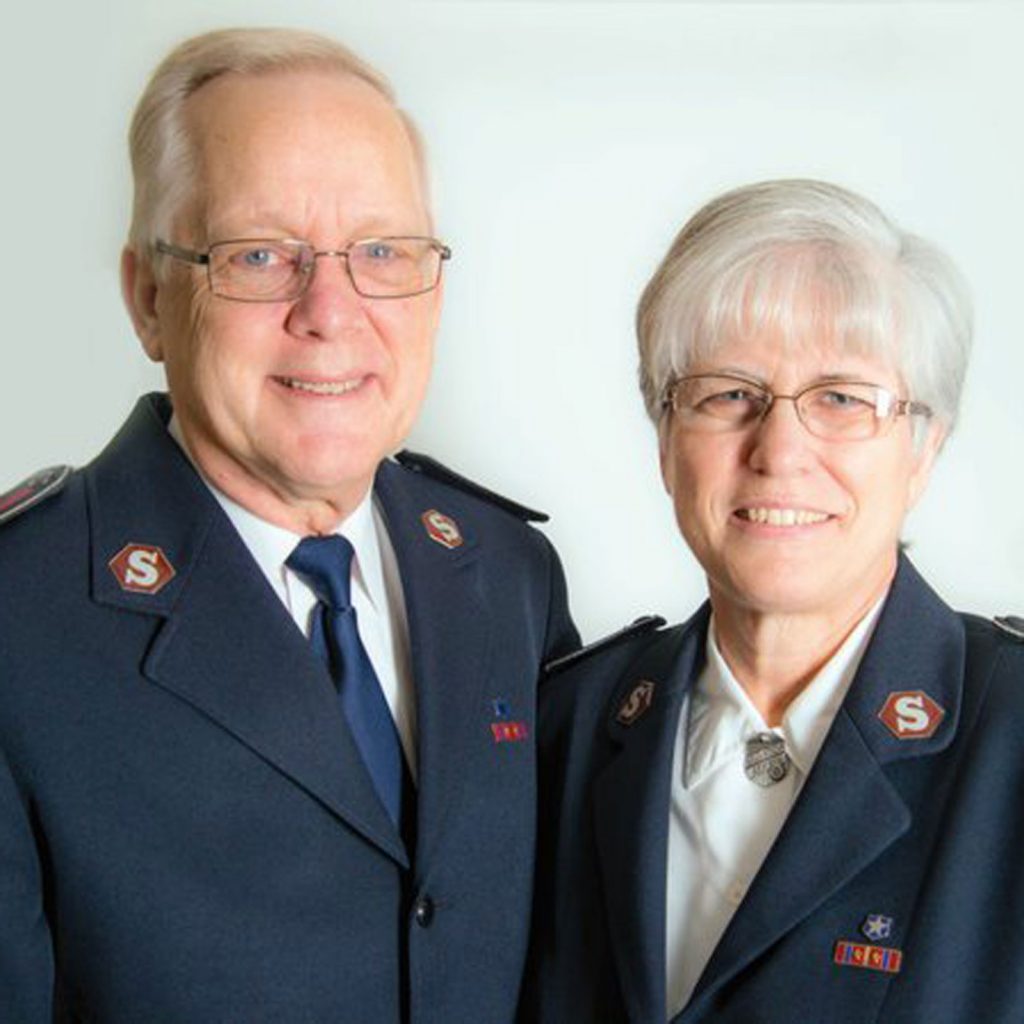 Over the past eight years, Lt. Colonel Allen Satterlee has served as the National Editor-in-Chief and Literary Secretary of The Salvation Army's national publications department, while Lt. Colonel Esther Satterlee has served as the Circulation Manager in the same department. After 40+ faithful years of service, the Satterlees will retire on July 1, 2019. We proudly salute them and pray God's blessing over them as they enter this new chapter in their lives.