Mobilizing Service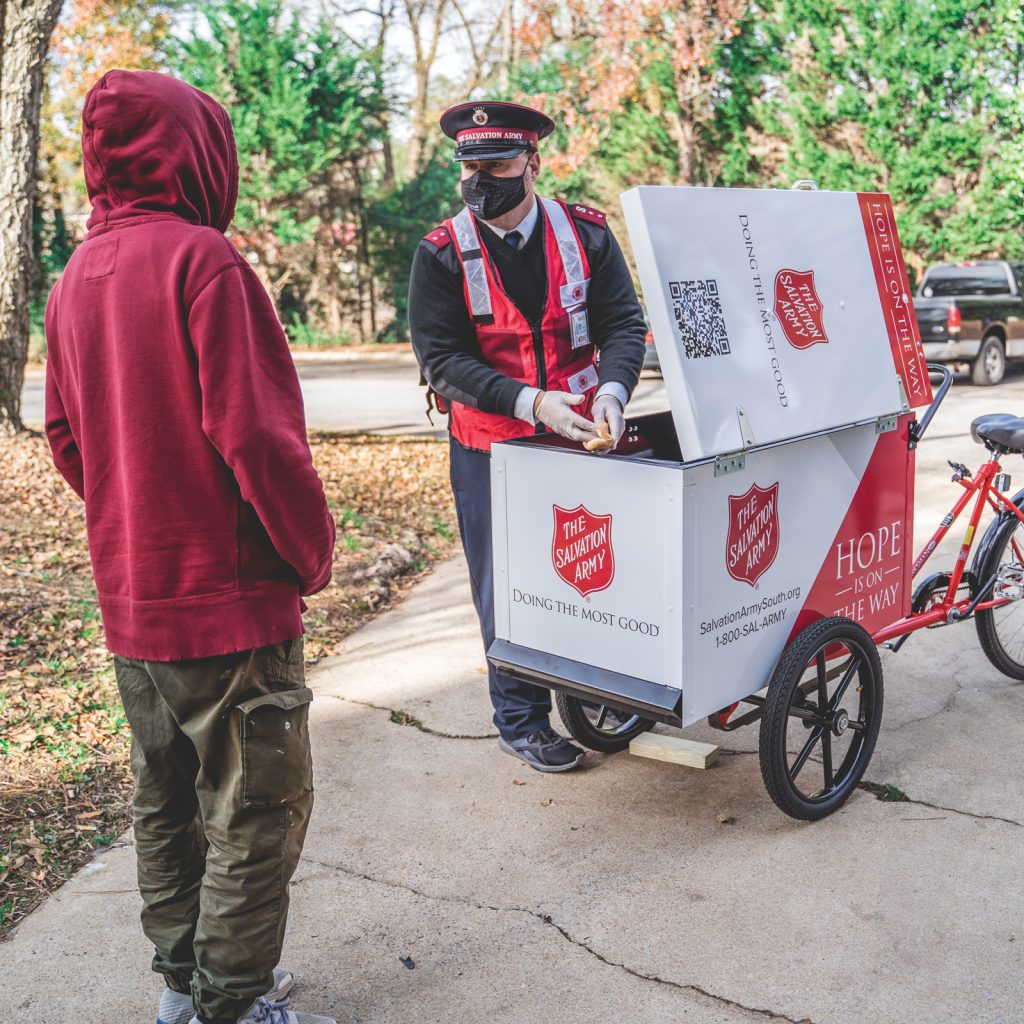 Over the past few years, led by Commissioners Barbara and Willis Howell, the USA Southern Territory has reignited and re-engaged their salvation efforts. Why? To be at the foundation of everything they do.
Captain Heather Dolby and I serve as Territorial Mission Specialists in the USA Southern Territory, tasked to engage and resource mission in the field. Together with Lt. Colonel Edward Hobgood, we saw a need for creative and innovative ways to get into the neighborhoods in which we serve. MASH (Mobile Army Support Hub) units, inspired by a program in Argentina, provide a way to connect our neighbors with the corps (church) community.
The first question we usually get is, "what do you put in it," and our answer is "anything you want!" The units, made in Conway, SC, by Worksman Cycles, can hold anything that meets the needs of our neighbors. If there is a homeless population, we can carry up to 150 meals in the unit to a local park or area where people gather. The unit can also carry all the supplies necessary to host Sidewalk Sunday School, youth programs, disaster services, open-air evangelism and a mobile VBS.
With 2021 dedicated as a "year of Mission Innovation" for our territory, we sent our first 12 MASH units out in February and early March. One for each division, the ARC command and EBC, and one at THQ. Already, we've seen commands innovate further; in Nashville, they have ordered an additional three units to fit cold storage to serve ice cream, popsicles and cold water as the temperature warms up. They plan to attract neighbors to local parks to host worship services and invite them back into community at the corps.
In working with the IT department, we developed a QR code that is printed on every unit. When someone takes a picture of it, it will direct them to a landing page or app of our choice, connecting them to local resources. The possibilities are limitless; imagine someone snapping the QR and being connected to an open shelter bed and having an Uber or Lyft come to the MASH unit and pick them up!
Teens and young adults can get involved, too, by helping to serve alongside a MASH unit in their division. (Stay tuned in!) We also need your ideas, as you are the generational practitioners that Jesus has called in this current world.
By Captain Rob Dolby, Territorial Mission Specialist, USA Southern Territory
Grate Patrol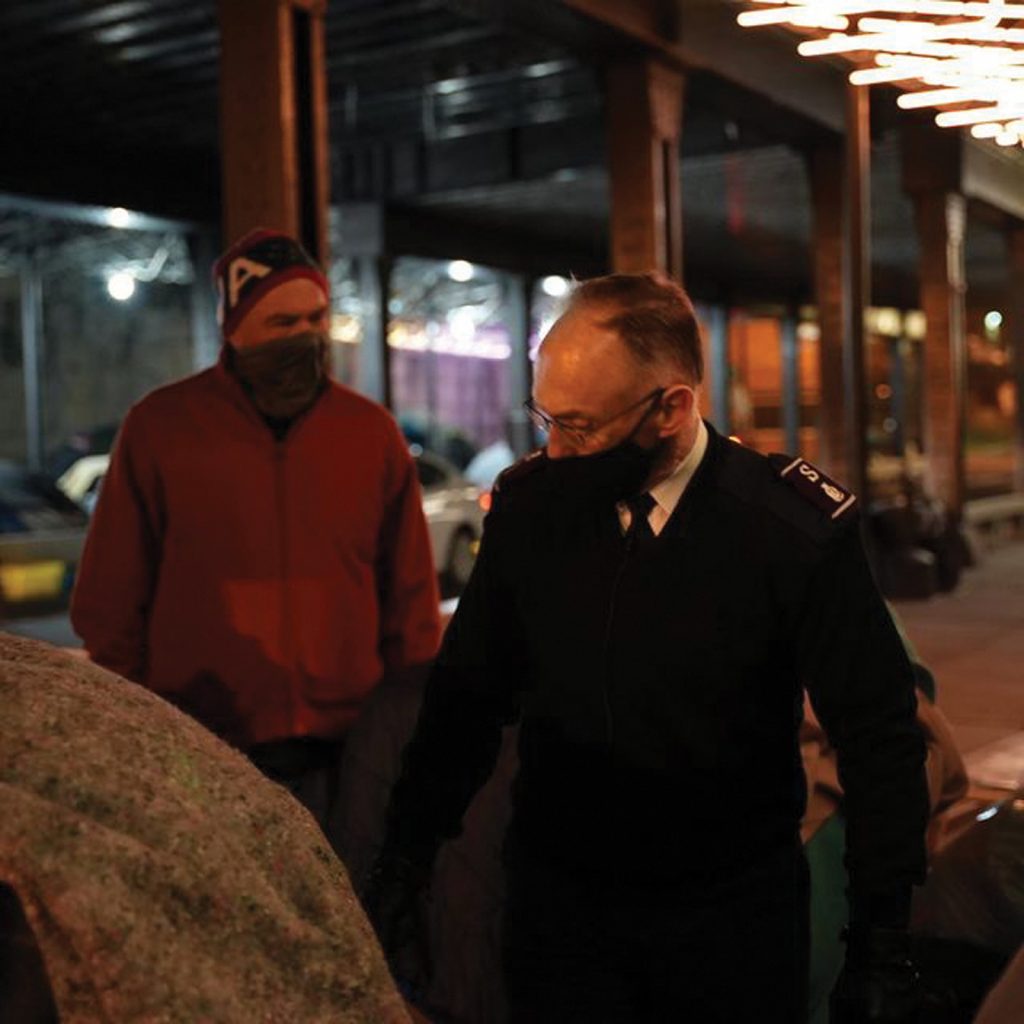 In January 2021, Commissioners Kenneth and Jolene Hodder (National Commander and President of Women's Ministries) and Senator Tim Kaine joined the Grate Patrol, a homeless outreach ministry based in Washington D.C., in their nightly mission to serve food, hot drinks, clothes, blankets and hope to the homeless in the city.
Camp Hoblitzelle Hosts "The Chosen"
A Salvation Army camp in Midlothian, Texas is one of the new backdrops for season two of the "The Chosen." Amid the pandemic, this religious drama that follows the life of Jesus Christ filmed The Sermon on the Mount on location at Camp Hoblitzelle in Texas. Extras were required a negative PCR test for COVID and upon arrival, received another rapid antigen test. Camp Hoblitzelle was very excited to host the production and is looking forward to sharing this event when it comes to TV screens.
Echelon Moves to Cleveland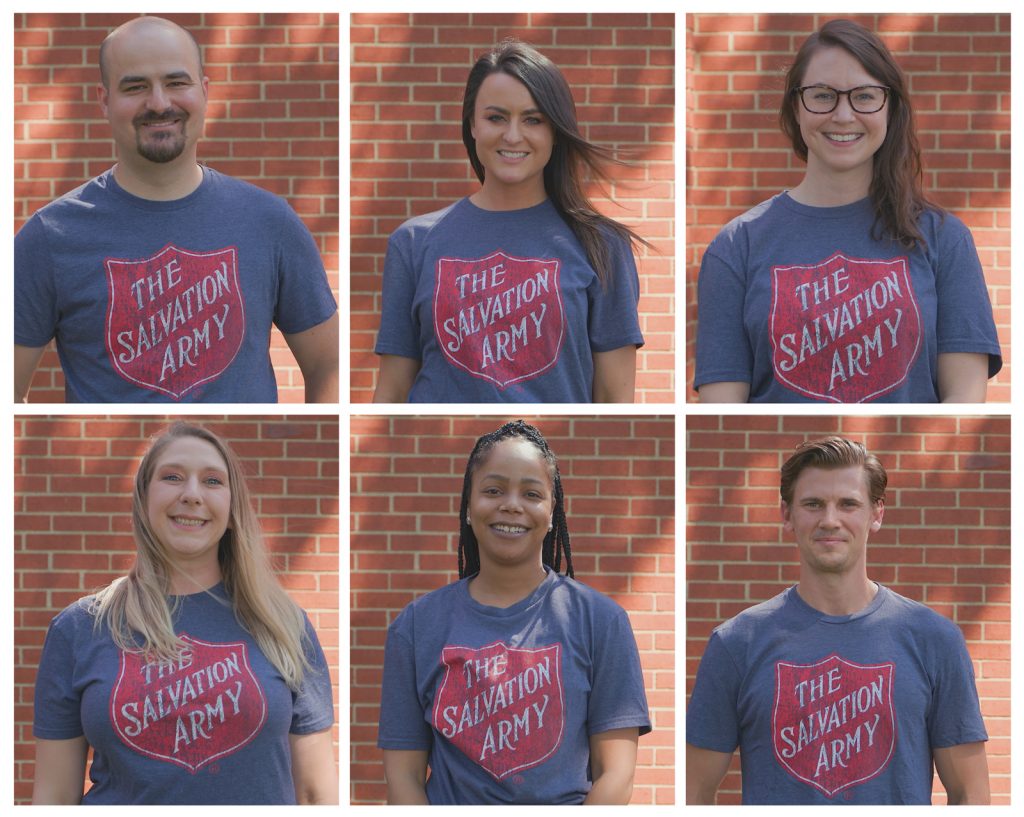 In February 2020, a group of Salvation Army staff, officers (pastors), board members and young professionals interested in getting more involved with The Salvation Army gathered to learn more about Echelon. After hearing more about Echelon, they knew they wanted to start a chapter in their city, Cleveland, Ohio. Not long after that, the COVID-19 pandemic arrived in full force causing them to reexamine all of the initial plans and strategies they were considering for forming a new chapter.
Fortunately, a steering committee of six dedicated young professionals did not let this deter them. They continued to work alongside local Salvation Army staff and make plans for how they believed an Echelon chapter could be used to make a difference in their community. They mapped out a strategy for their chapter and even held a hybrid recruitment event with both virtual and socially distanced in-person attendance options, which was a great success, and are planning more service opportunities for 2021.
The Salvation Army is so excited to have the newest Echelon chapter coming to fruition in Cleveland! We are grateful for the dedication the founding members showed despite significant roadblocks. We know they are going to make a huge difference for those in need in their community!
By Katie Seifu, National Echelon Manager
From the Gospel to Broadway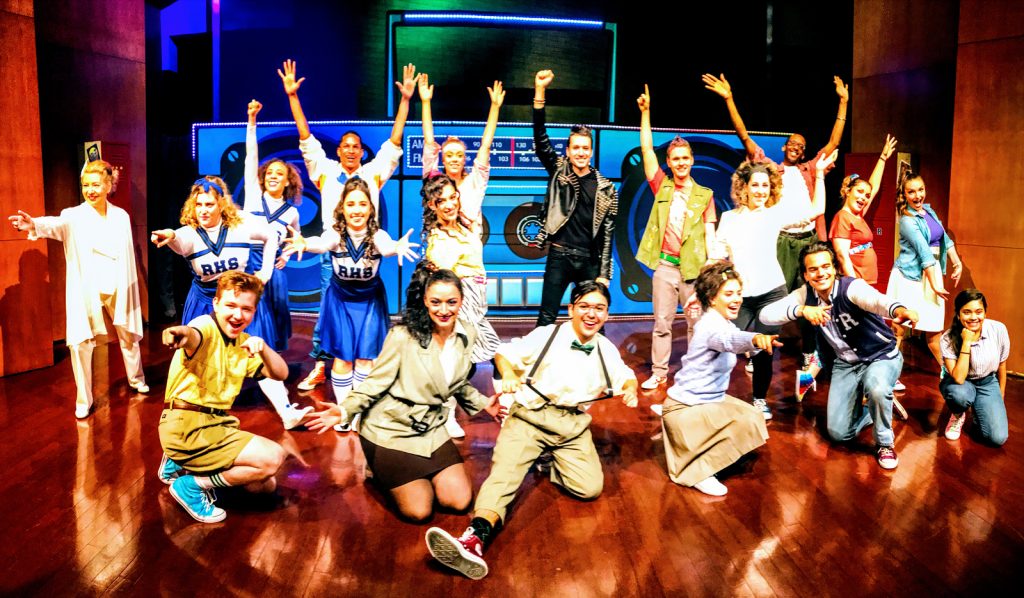 Located in the heart of the Theatre District of New York City, The Salvation Army—Theatre 315 is an outreach arm for The Salvation Army Times Square Corps (church) community that aims "to light a stage in Broadway where the Gospel is translated through the performing arts." The community theatre, with its 99-seat Black Box Theatre and a large newly renovated dance studio, provides performance and rehearsal space for artists in the community. The theatre staff welcomes a diversity of artists through open auditions to hone and showcase their talents in theatrical productions to perform not just in the theatre but in Salvation Army corps and centers around the city.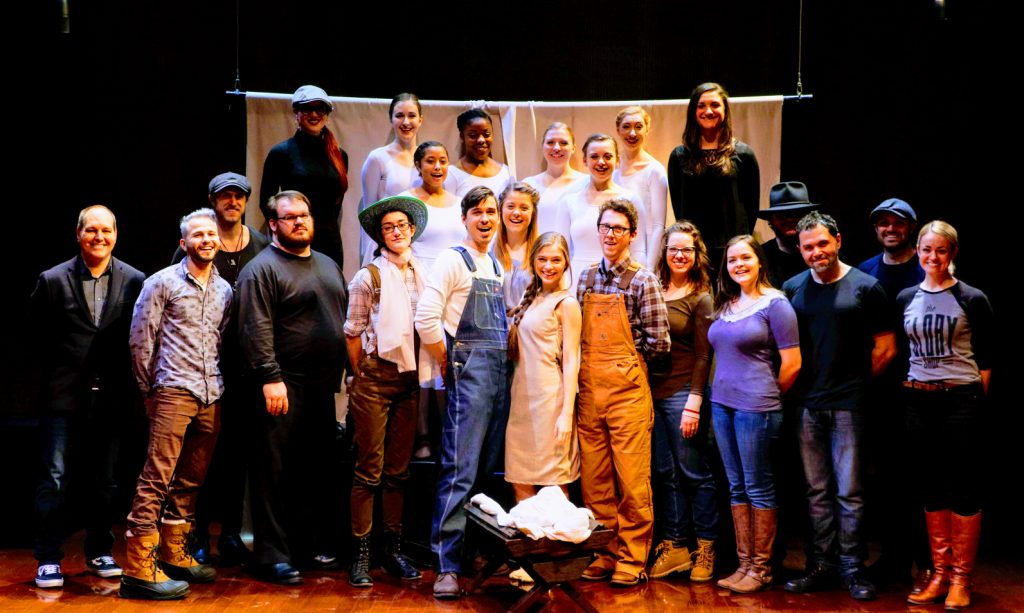 The theatre supports the larger mission of The Salvation Army and aims to tell stories that reveal something of the character of Jesus Christ and to bring glory to the Lord.
For more information, visit theatre315.com/.
La Deuda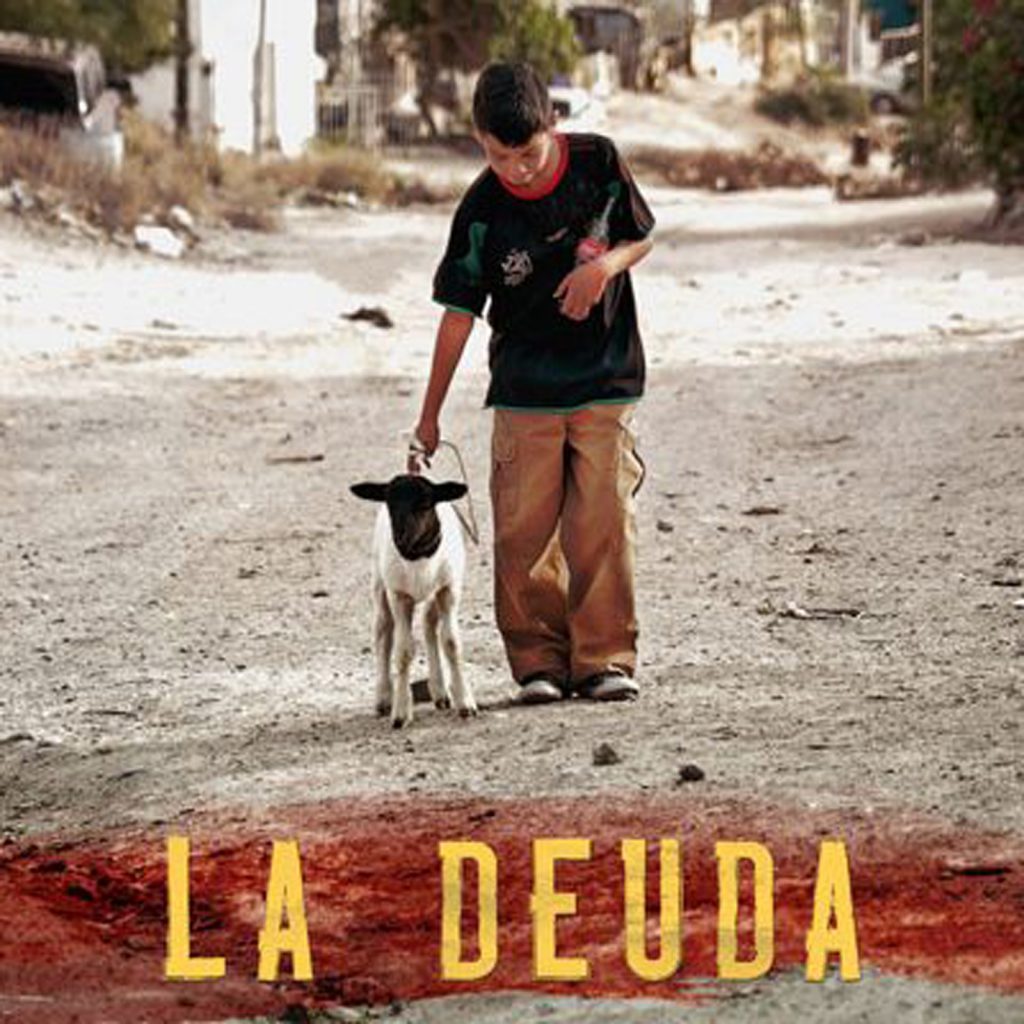 A Salvation Army-produced Spanish-language short film, "La Deuda," is currently streaming on all HBO platforms. "La Deuda" was created by The Salvation Army's Western Territory Multimedia Department, called "Share Change."
The film loosely follows Jesus's Parable of the Ungrateful Servant (Matthew 18:21-35) and is based on a young boy who lives in a village with his father and goat, Isabel. "We want to showcase the continued power of Jesus's parables and narrative storytelling to teach the universal truths we all need to understand," said Lt. Colonel Lisa Smith, Secretary for Program in the Salvation Army's USA Western Territory.
Find "La Deuda" on all HBO streaming platforms today.