More Than A Club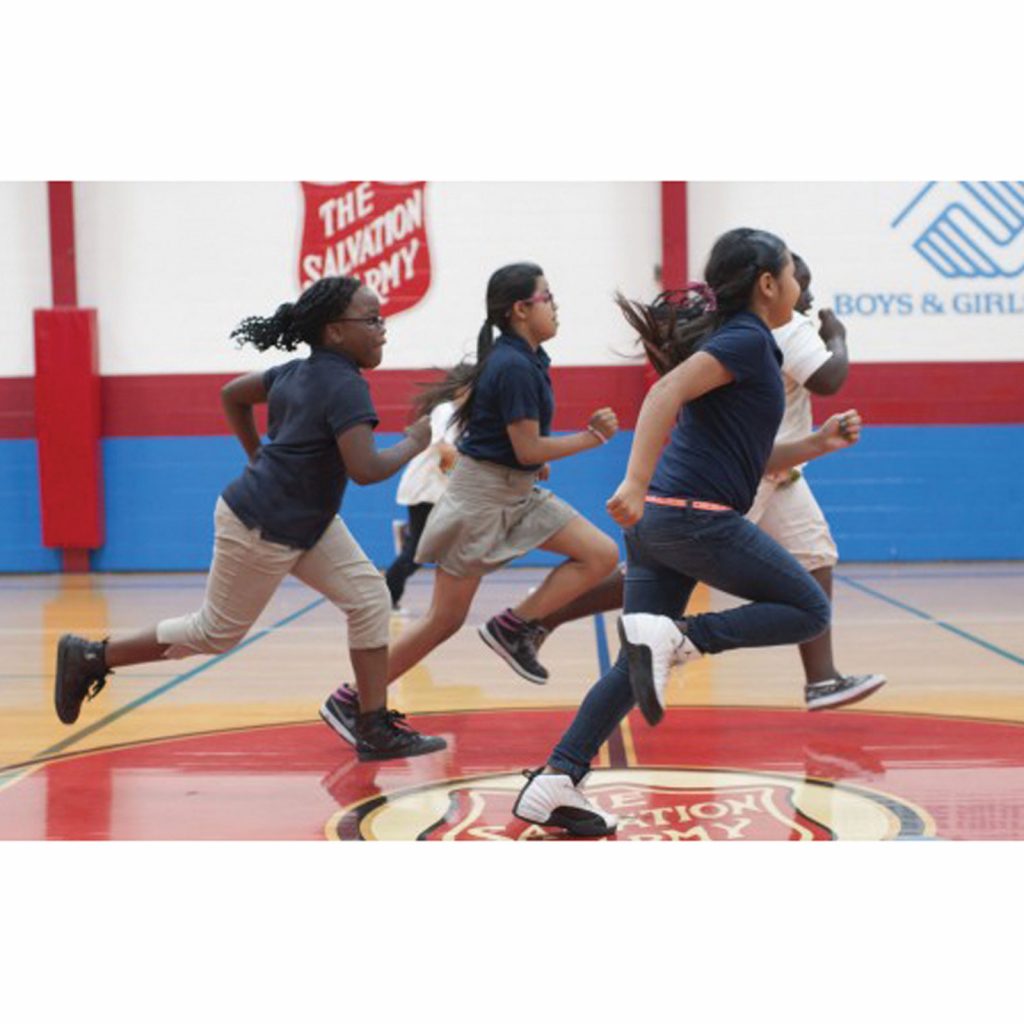 The Salvation Army began partnering with Boys & Girls Clubs of America as early as 1923, in New York City. Today, The Salvation Army operates 79 Club sites and serves over 77,000 youth a year.
Salvation Army Boys & Girls Clubs have after-school and summer day camp programs for those ages 6-18. The Salvation Army is responsible for the business and implementation of programs at these centers, but partners with Boys & Girls Clubs of America, one of the largest youth-serving organizations in America, to help elevate programs and reach young people in impactful ways. Young people are given access to programs in six core areas: Arts, Character & Leadership, Education, Health & Wellness, Career Development and Spiritual Development.
Many Salvation Army Clubs are now implementing STEM educational programs using a program called "Computer Science Pathway," developed by Boys & Girls Clubs of America. Partnerships with colleges and universities are encouraged and it is an excellent way to bring these high-demand skills to young people not traditionally exposed to such programs. Many Salvation Army Clubs are following Boys & Girls Clubs of America's lead and also implementing workforce development programs for young people. Many of these workforce development programs partner with local and national corporations.
Major Kelly English (Havre De Grace, MD) was asked, "What can you do more of in a corps (church) that has a Salvation Army Boys & Girls Club program?" He answered, "Corps (church) ministry in the Club has a direct impact. There is something about the energy in the Club setting that is invigorating every day. It is perfect for long-term discipling as you get to live out your faith in front of young people and volunteers, and it becomes more than words—it's three-dimensional and organic. I enjoy seeing the different personalities blossom and seeing how God expresses Himself through them, and I enjoy knowing that the environment they are in is safe, and they can be kids." By Mark Jeffrey, Territorial Salvation Army Boys & Girls Club Program Director
To find out more about Salvation Army Boys & Girls Clubs, contact [email protected].
Dinner in the Alley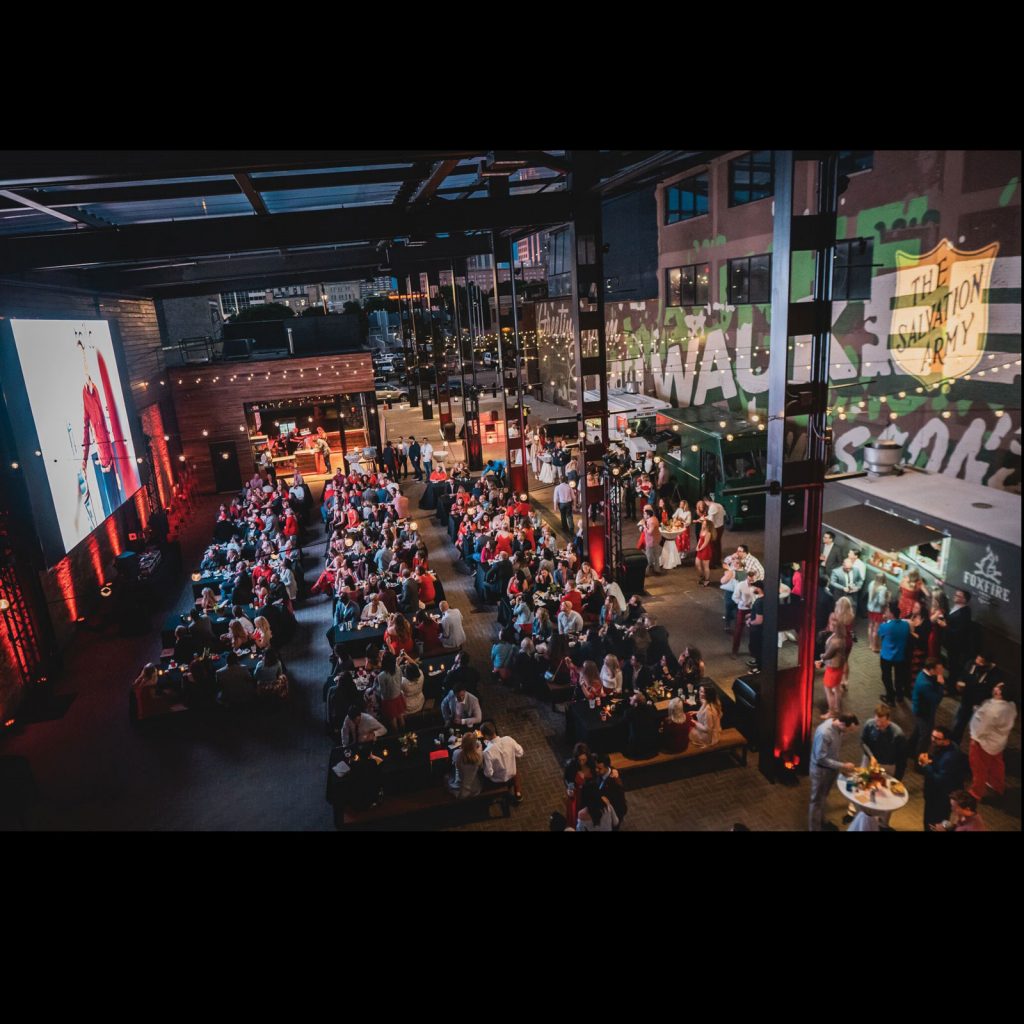 On the evening of June 22nd, over 275 Milwaukee emerging professionals gathered at the Fiserv Forum Plaza (Home of the Milwaukee Bucks) for Echelon Milwaukee's fifth annual "Dinner in the Alley" fundraiser.
Guests of the evening enjoyed delicious food from a variety of local food trucks, had the opportunity to participate in fun raffles and most importantly, were able to support the mission of the event by raising funds for "Served," a five-star dining event taking place in October for residents of The Salvation Army's Emergency Lodge in Milwaukee. In total, the event raised over $40,000 to support "Served" and the Emergency Lodge services.
Echelon Milwaukee is comprised of 50 dedicated emerging professionals with a focus on supporting The Salvation Army's fight against homelessness. Birthed in 2014, the group has raised hundreds of thousands of dollars as well as an incalculable amount of awareness in the Milwaukee emerging professional community. For more information on Echelon, visit peermag.org/echelon or check out what Echelon Milwaukee's up to at https://www.facebook.com/EchelonMKE/.
Rally Up
Salvation Factory, co-directed by Envoys Steven and Sharon Bussey, provides both practical resources and training on a variety of topics related to innovation and creativity in Salvation Army mission and ministry. General William Booth (co-founder of The Salvation Army) said, "We must have new inventions of every kind." When it comes to cultivating inventions for mission, Salvation Factory is a committed creative space!
Take the "Rally Up" card game for example. Designed for all ages, this game educates players on The Salvation Army. Place a card on your forehead while other players help you guess what the card says. Categories are Salvation Army-specific, including activities, people, places, songs, symbols and phrases. The Peer team played the game (check out our boomerang on social) and had a blast!
Stay posted for further developments on this game and other inventions by following Salvation Factory on social media or visit salvationfactory.org.
You'll Always Find Your Way Back Home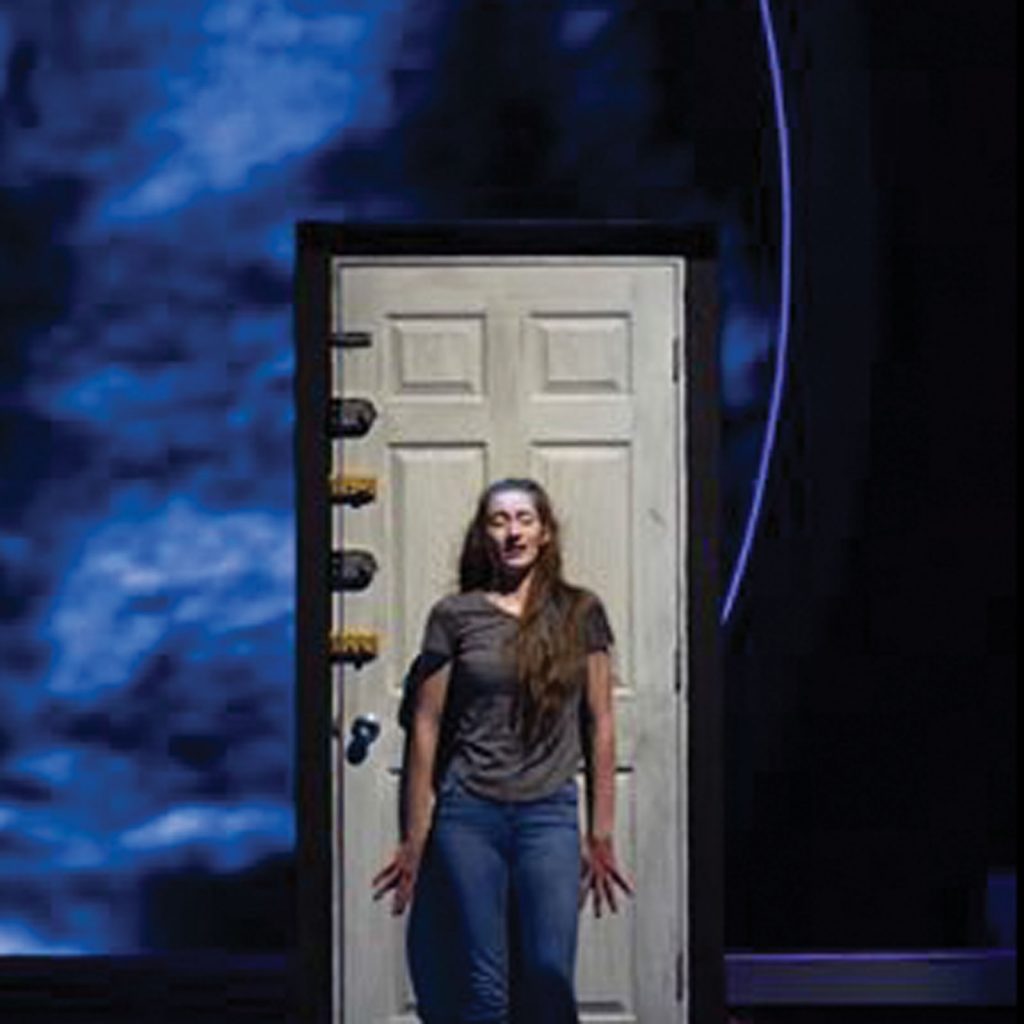 17-year-old Hailey Mauk used her gift of artistic expression at a recent Salvation Army event. Hailey portrayed a girl who came into contact with The Salvation Army and Jesus at a young age through a daycare. The girl, Hannah, got a little lost on her journey because of different obstacles she had to face, but she always remembered the key that Ms. Sue (her daycare teacher) gave her to remind her that Jesus is the key to the door to Heaven. Hailey says, "This piece was extremely powerful not only for the people watching it, but for myself. It was an amazing reminder that Jesus loves you no matter what you do and that He willingly gives you the key to His Kingdom—you just have to unlock the door."
Wash Your Hands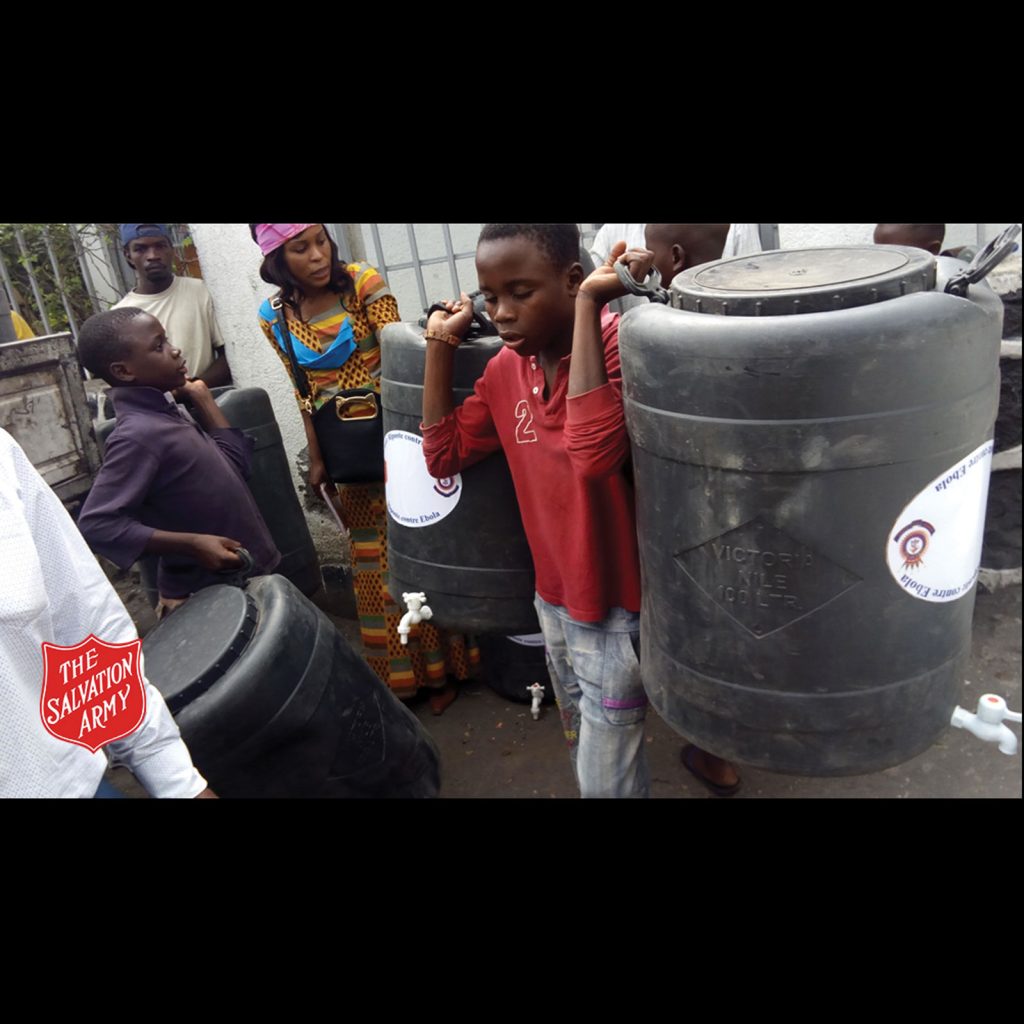 Recent cases of the Ebola virus in Goma have the Democratic Republic of Congo on edge, but Salvation Army sanitation projects are already in place helping to slow the spread. In recent years, Salvation Army staff and volunteers have provided hundreds of schools, churches and mosques with handwashing kits and trained communities in their use, helping to stop disaster before it even starts.
Right At The Heart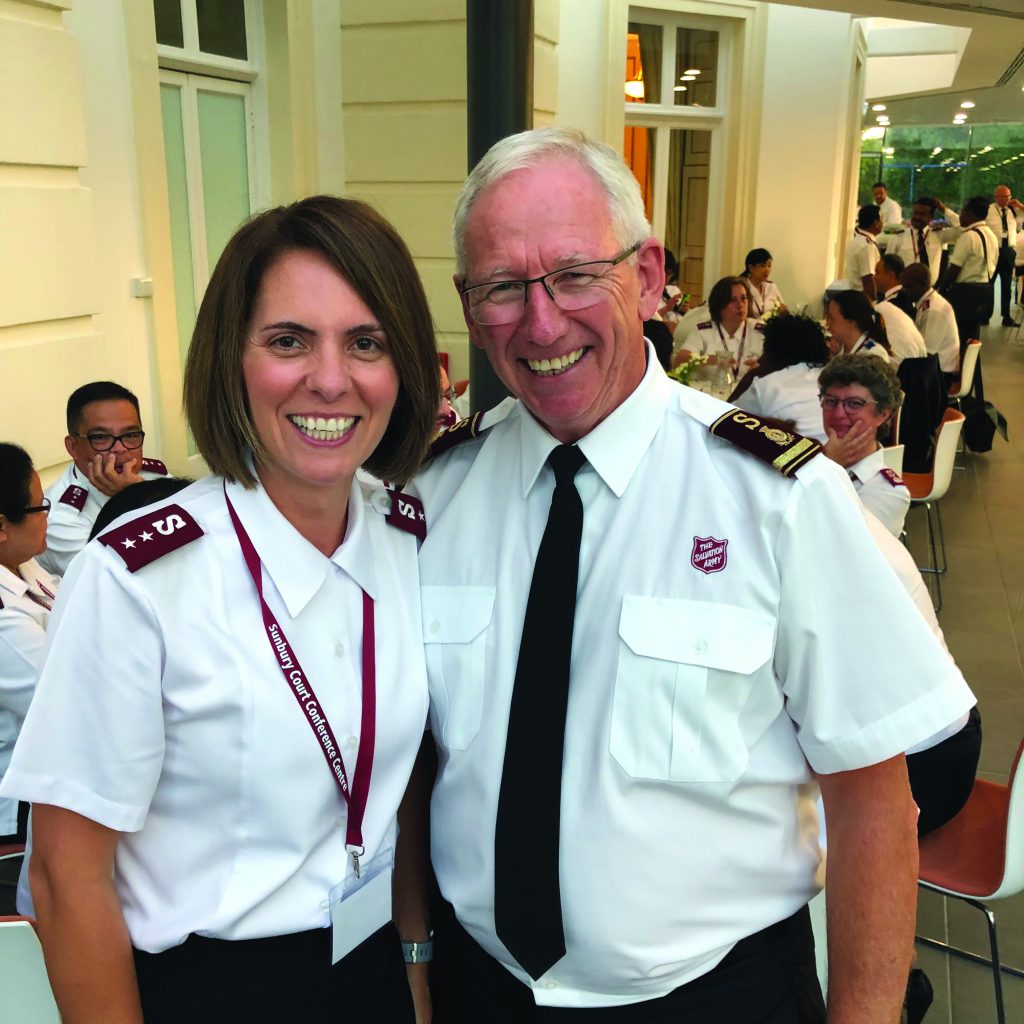 Peer's Editor, Captain Pamela Maynor, met the General of The Salvation Army in London, England during the "Right at the Heart" conference last month. General Brian Peddle supports and loves Peer magazine! We'd love to hear your feedback at peermag. org/contact-us.
Word & Deed
Word & Deed is The Salvation Army's biannual journal of theology and ministry. Its purpose is to encourage and distribute the thinking of Salvationists and other Christian writers on topics broadly related to the doctrine of The Salvation Army.