Temple House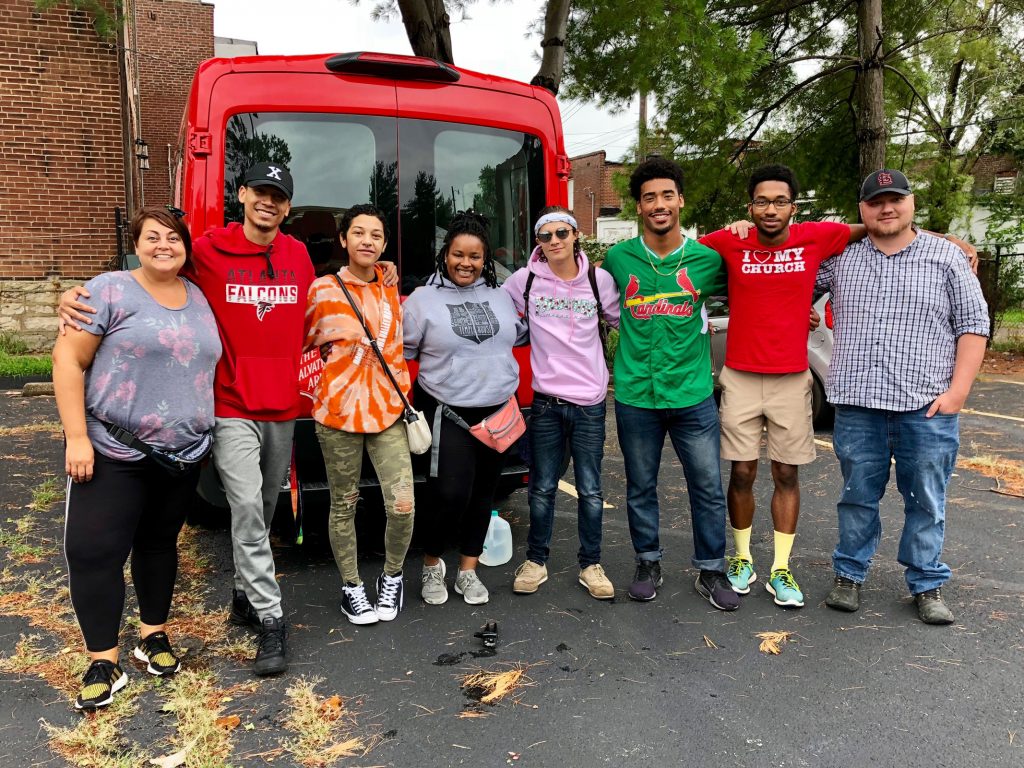 The Salvation Army in St. Louis, MO offers yearlong apprenticeships for young adults to strengthen their missional leadership skills as they live communally in an urban neighborhood.
Temple House is a community of young adults who live, serve and worship together. They call themselves "Dwellers" and share life together for the purpose of being a reconciling presence in their neighborhood. Using the city of St. Louis as their classroom, apprentices embrace rich instruction on spiritual formation, activism, social justice (with a focus on building racial equity), serving immigrants and refugees, urban gardening and so much more! Temple House apprentice, Andrew Mahone (22) says "the apprenticeship has helped me recognize the variety of opportunities for service, education and spiritual formation in our community."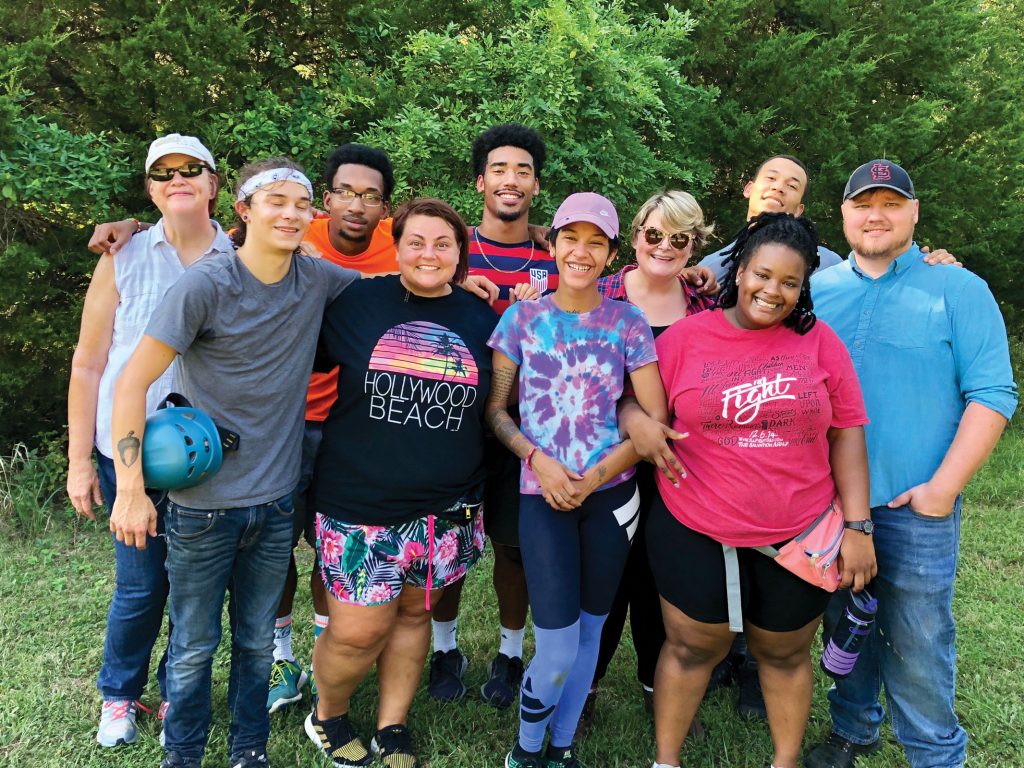 Meosha Mason (21) reflects on her experience: "Meeting with local artists has caused me to stop and reevaluate where I am going with my life and showed me that I can bring art, a God-given gift, into other things I am passionate about. Seeing how the guest teachers use art for healing and teaching life lessons has caused me to dream bigger and better. I want my life to be about making the world a little bit better and brighter."
Sara Johnson serves as the Director of The Urban Mission Center. She shares that this one-year opportunity was created so that young adults can experience the benefits of intensive ministry training and take it home and use in their community. Future Brown (22) admits to benefitting from this apprenticeship.
"Until Temple House, I never let anyone really know me. I've grown in peer leadership skills, conflict resolution, spiritual disciplines and collaborating with my neighborhood."
Casey Lang (27) shares, "I've learned a ton throughout my apprenticeship, and it's pushed me to grow. I've also had to learn to handle to deal with conflict in a way that preserves relationships."
To find out more about this life-changing opportunity, contact [email protected] and visit urbanmissioncenter.com.
A Fruitful Drive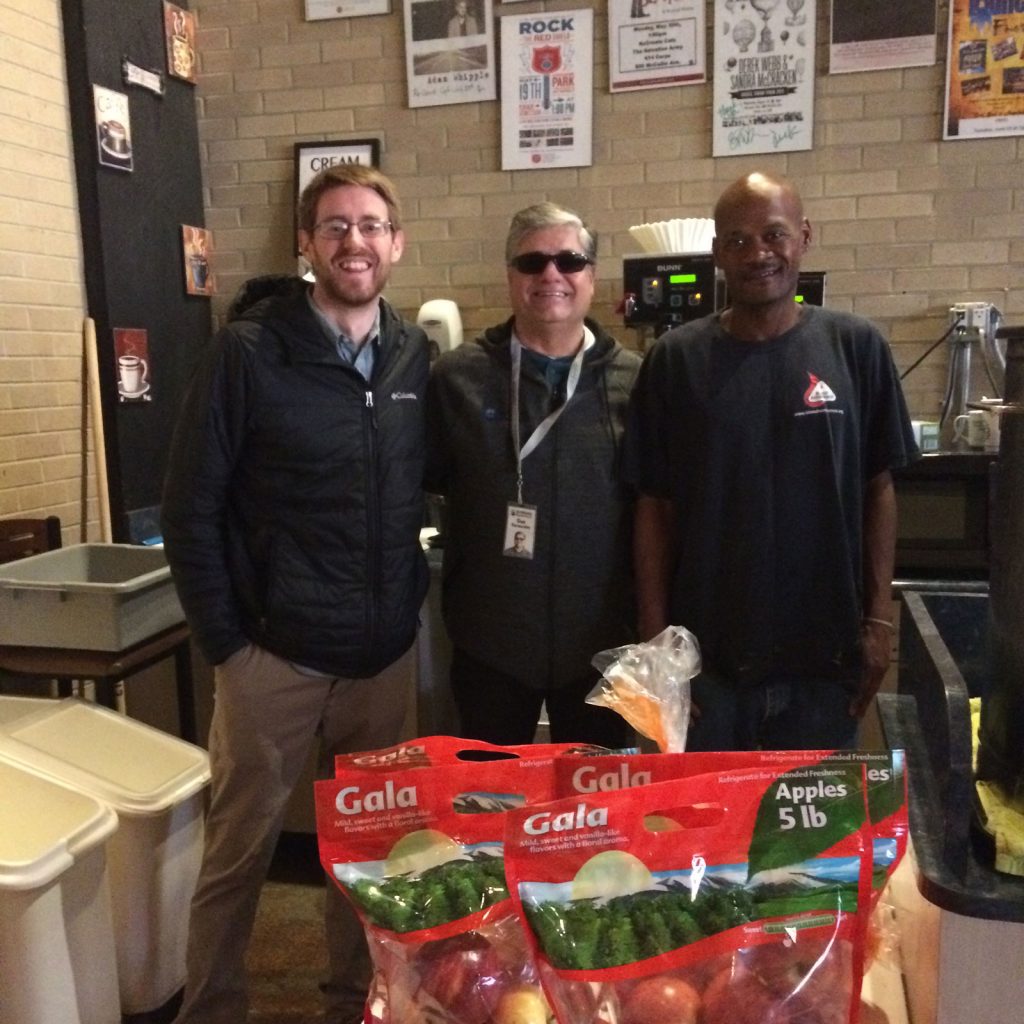 The Echelon chapter in Chattanooga, TN recently organized fresh fruit donations for the local 614 Salvation Army Corps (church) and Day Shelter. According to Lt. James Harvin, (corps officer/pastor), homeless neighbors visiting the shelter have exhibited severe symptoms of malnutrition including scurvy, caused by a lack of vitamin C. This can result in gum and skin diseases as well as other challenges.
Tripp Thurston, president of Chattanooga's Echelon chapter, explained that fresh fruit is rarely donated. "It's understandable that people would give food that has a longer shelf life, but our homeless neighbors also need fresh fruit and vegetables in order to thrive."
Ensuring a steady supply of fresh fruit is the challenge of this organized effort. Echelon's solution was to create a free Google calendar which allows people to sign up and consistently provide the donations needed.
If you are in Chattanooga and interested in donating, please visit https://chattechelon.youcanbook.me.
Bringing Light into Tanzania Communities
In the African nation of Tanzania, the barbaric practice of female genital mutilation (FMG) remains disturbingly prevalent. The Salvation Army World Service Office, in partnership with local Salvation Army community centers, is taking a stand against this cruel and traumatic tradition.
FMG creates serious short- and long-term harm for underage brides before they're trafficked to adult men. The Salvation Army educates Tanzanian communities about its profound consequences, finds alternative forms of employment for those who perform the procedure and provides support for women and girls who are already victims.
In addition, The Salvation Army purchases livestock for girls and their families, allowing them a means to earn income, reducing the practice of early childhood marriage.
Peer Promo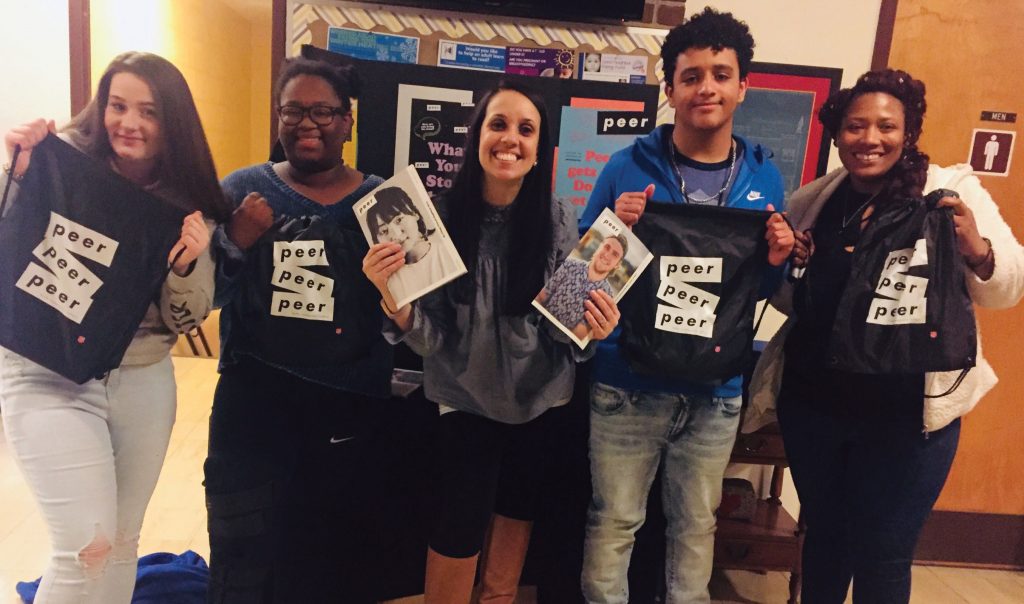 Worship, fellowship and Peer magazine all came together in Quincy, MA! The youth department hosted another monthly Youth Praise evening, except this one had a special twist—Peer's music reviewer, Damien Horne came! Peer magazines, posters, post cards and gifts were shared among the 70+ teenagers who gathered that evening. Many teens signed up for a free subscription and subscribed a friend too!
Get your free delivery at peermag.org/subscribe.
A "Lit" Retreat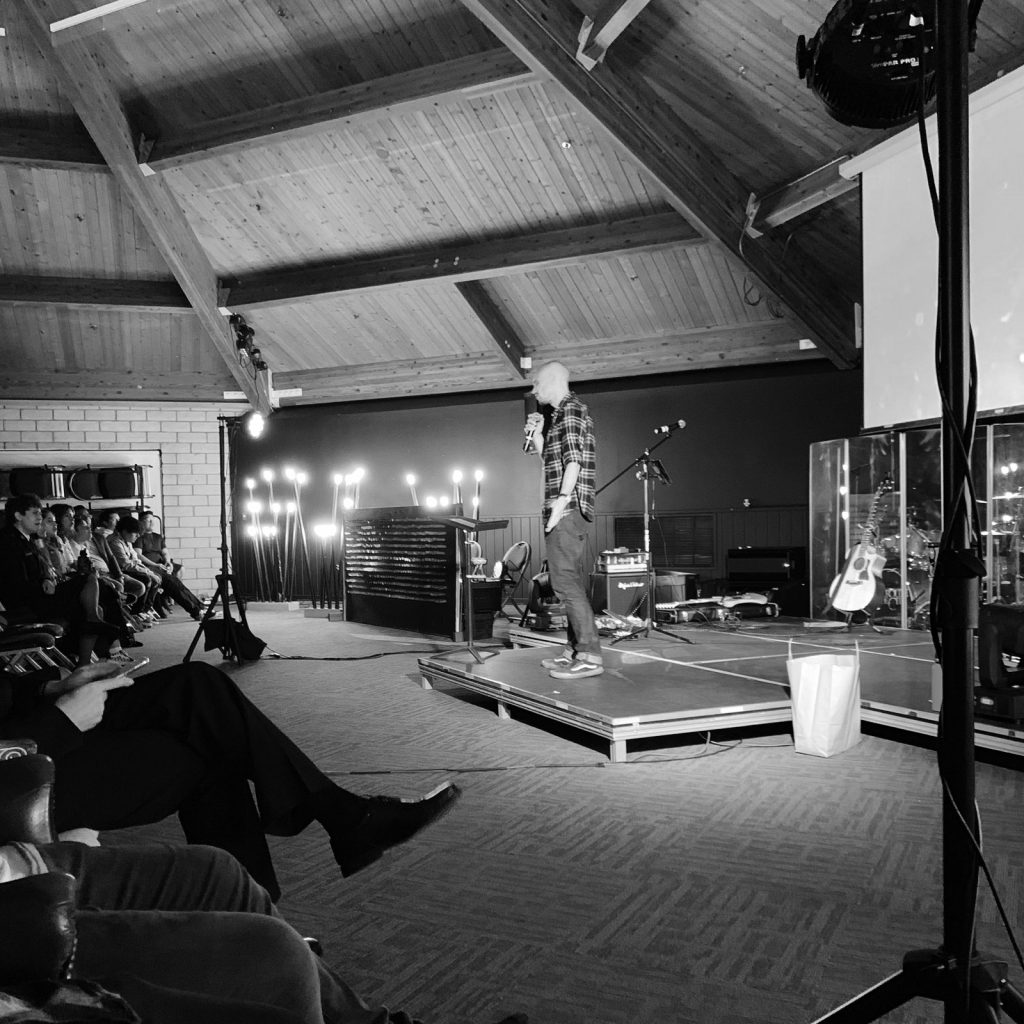 "Lit" has a whole new meaning for high school and junior high students from southern California. This past March, 168 high school students gathered at The Salvation Army's Camp Mt. Crags and in April, the junior high students gathered at The Salvation Army's Camp Pine Summit for an unforgettable Divisional Youth Retreat (DYR) themed "LIT."
Delegates were challenged to shine light into their darkness. They learned of individuals who were a light in their communities, and were inspired to go out with their peers to shine God's light and love to a dark, hurting world. Volunteers led interactive stations that taught different aspects of light. This teaching related to God's love and became powerful metaphors that demonstrated how life can be lived in the world today. These delegates are a force to be reckoned with as they go out to shine brightly for Jesus in their communities!