Terri Neville + Biblical Social Justice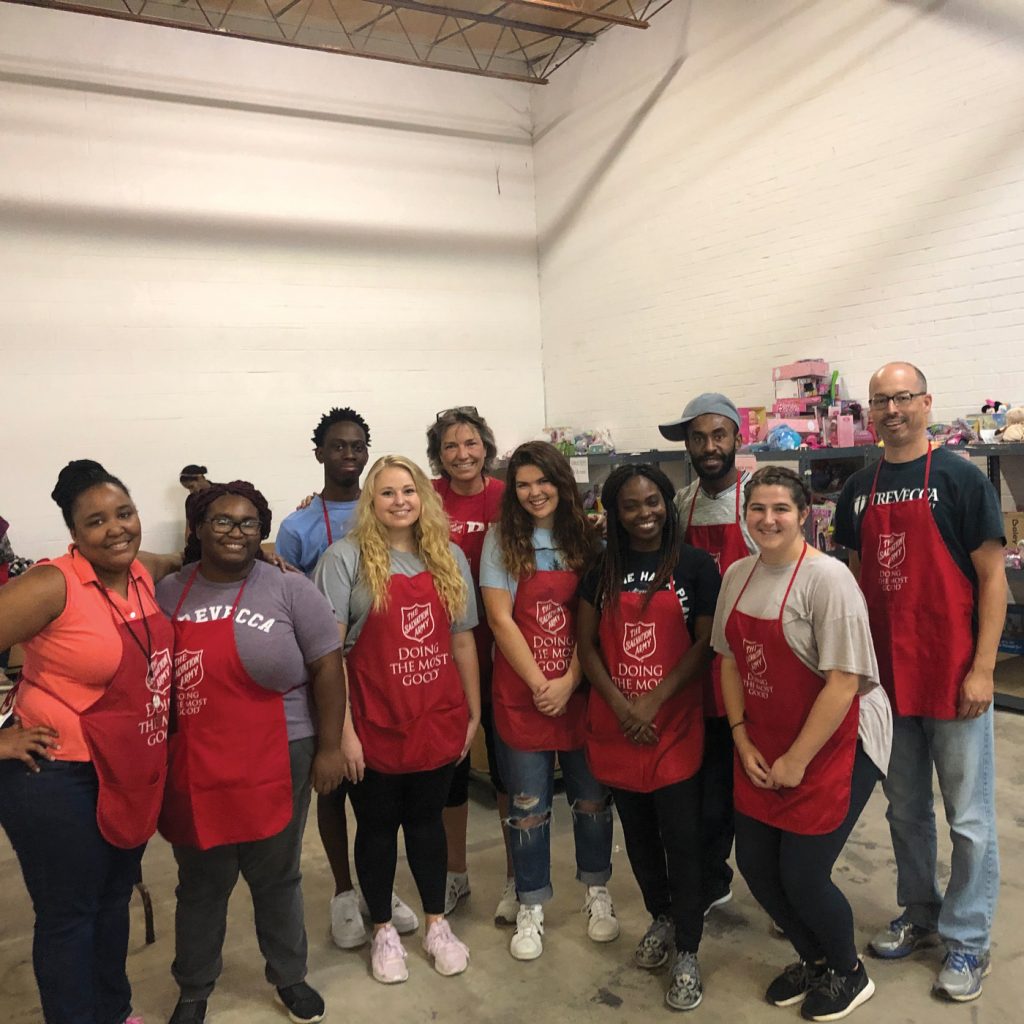 Terri Neville is the Director at The Salvation Army Social Justice Resource Center (SJRC). Located in the heart of Nashville, the SJRC is dedicated to empowering Salvationists to join the fight against injustice in all its forms with Kingdom solutions.
PEER: How do you serve those in need through your Director role at the Social Justice Resource Center?
TERRI:The Social Justice Resource Center (SJRC) is a Southern Territorial learning lab dedicated to inspiring, informing and equipping Salvationists to fight injustice, in all its forms, with Kingdom solutions. In our unjust world, a present day "good Samaritan" sees, stops and bears the burdens of our neighbors. That is true Christian compassion. True biblical social justice goes deeper to discover and treat the root causes of poverty, food insecurity, violence, abuse of power, human trafficking, gender and racial inequality, etc. Through social research, education, advocacy and action, the SJRC exists to resource Salvationists to fight injustice God's way, wherever injustice is found.
P: What is the connection between the Social Justice Resource Center and Trevecca Nazarene University?
T: For over 18 years now, Trevecca Nazarene University (TNU) has been the educational partner for Salvation Army Officer training in the Southern Territory. Our expanding partnership to advance biblical social justice is a natural progression of our shared holiness theology, need and love for Christian education and our shared biblical mandate to advance Kingdom purposes wherever God has placed us.
P: In 2020 and in light of the Black Lives Matter movement, how does the Resource Center provide resources to those looking for education?
T: From its inception in 2016, the SJRC has been resourcing the fight for racial justice. In 2020, we sent a comprehensive list of resources through social media and internal communication channels to reach every Headquarters, local command, corps, center and soldier. Throughout the year, we have created safe virtual spaces for listening and learning, DIY prayer walk resources, online trainings, book groups and each day in February, we posted 28 Ways to Celebrate Black History Month. The SJRC website went "live" February 1st to commemorate Black History Month and we will be expanding our resourcing to other intersecting areas of social justice in the year ahead.
Read more about the SJRC and its work at peermag.org/articles. Follow the Social Justice Resource Center on Facebook @doingsocialjustice and at biblicalsocialjustice.com/ and sign up for the newsletter.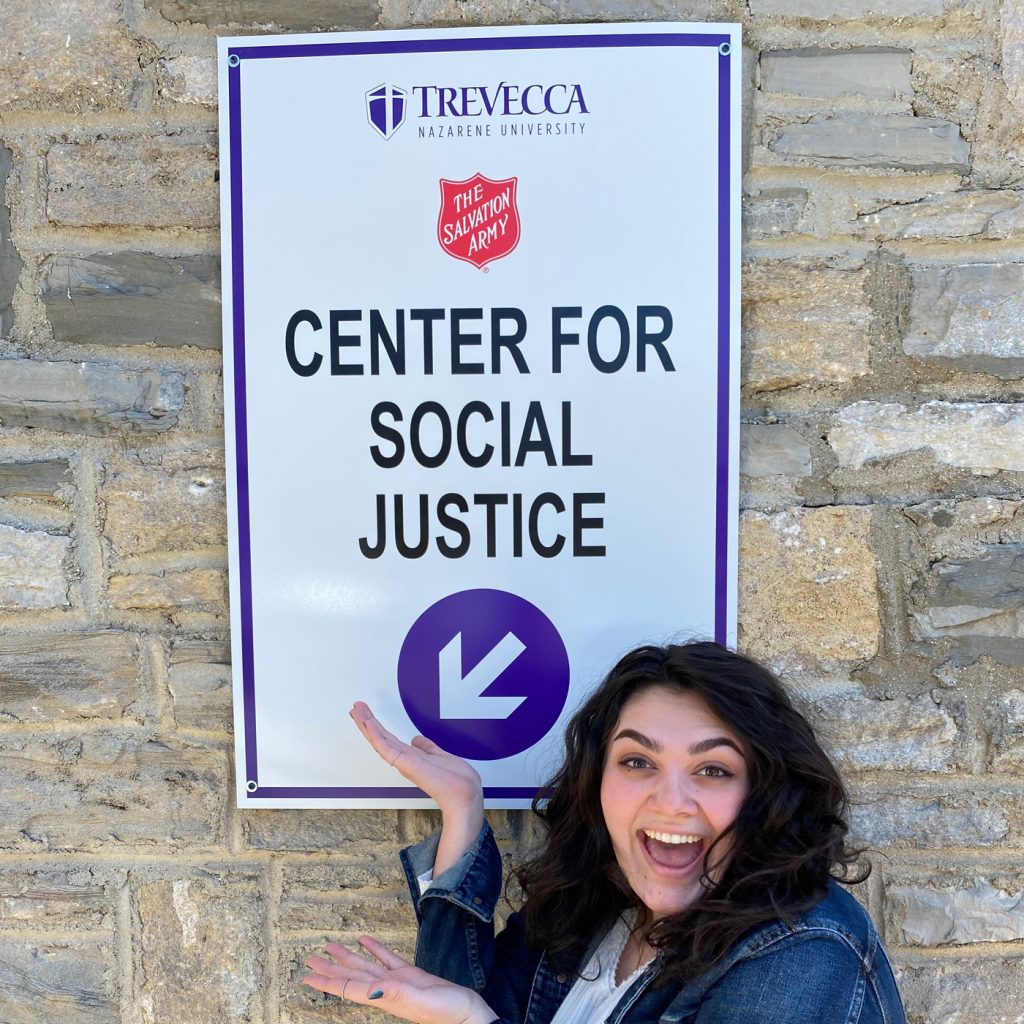 How can I get involved with the SJRC?
Make use of the SJRC resources by yourself, with your friends, family, youth groups, corps and get involved in your own community TOGETHER. Grow in your relationships with one another. Listen, learn and invest time in living life with people who don't look like you. Join together with others in your corps and community.
Kingdom Influencers
This May issue kicks off Peer's new series highlighting notable Salvation Army officers (pastors) and employees who work with and make an impact on youth. Stay tuned for an interview in June's issue with two exciting "influencers" from the Southern Territory!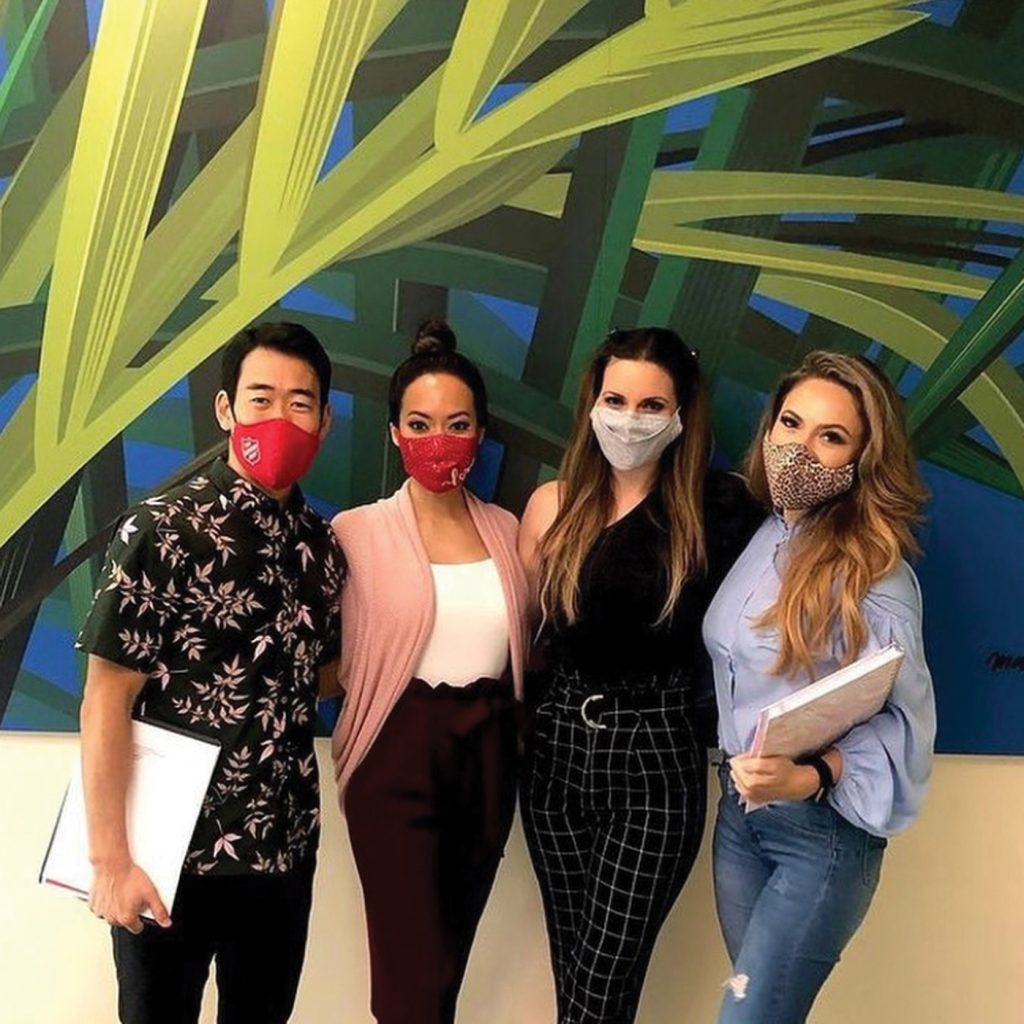 Echelon Goes to Hawaii
The Salvation Army's Hawaiian and Pacific Islands Division is working on launching a second Echelon chapter! The announcement was shared on the February episode of the #EchelonTalk web series, hosted by Camille Yano. Camille was a founding member of the first Echelon chapter in Hawaii and has since served as the group's social media and marketing chair for the past five years. In 2019, she also joined the National Echelon Leadership Council where she helps support existing chapters around the country as the group's existing chapter development chair.
Now, Camille is stepping into a new role as a member of the steering committee (pictured) for the new chapter based out of the Salvation Army Kroc Center in Oahu, Hawaii. The new chapter will serve the area of Kapolei, sometimes referred to as Hawaii's "second city." Speaking about the new venture, Camille said, "There's so much room for growth, and it's a place that is flourishing. The need out there is so great." Camille was also born and raised in the area and is excited to serve alongside The Salvation Army in a community so close to her heart. By Katie Seifu, National Echelon Manager
To stay up to date with the latest Echelon news, follow us on Instagram @salvationarmyechelon.
Did You Know?
The week in May following Mother's Day is commemorated as National Salvation Army Week in the United States. Did you know that President Dwight D. Eisenhower, in 1954, officially declared this week as National Salvation Army Week, observing and celebrating the men and women of this organization who serve those in need and give freely of themselves?
This week, visit SalvationArmyUSA.org to see how you can get involved and volunteer at events near you.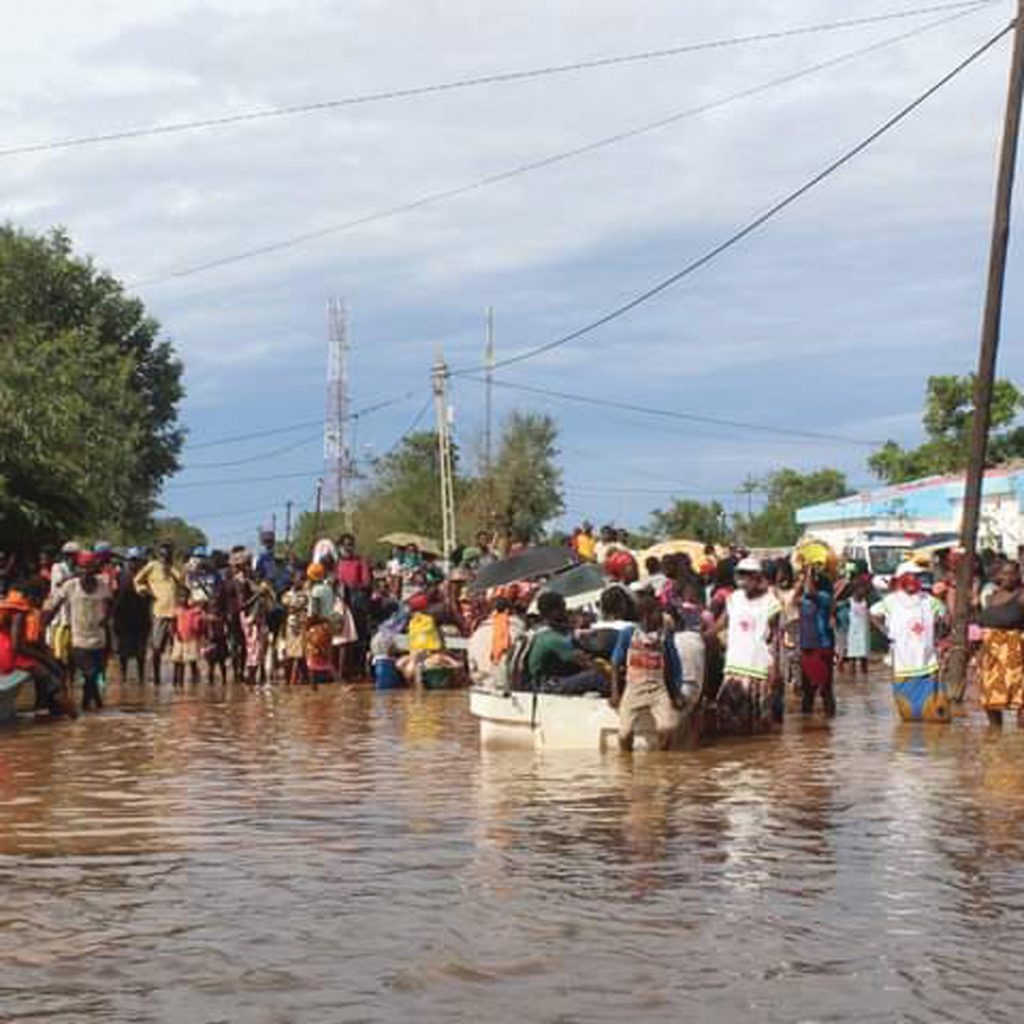 Cyclone Eloise Hits Mozambique
Cyclone Eloise made landfall in the central Mozambique province of Sofala, in the early hours of Saturday morning, 23 January 2021. Bringing 100 mile-per-hour (165 kmh) winds, heavy rains and damaging flooding, the storm displaced thousands of people from their homes. The Salvation Army is working with other agencies to ensure a robust supply of emergency food to up to 1,500 individuals.
Taken from IHQ Communications; to read the full story, visit: bit.ly/salarmy-eloise.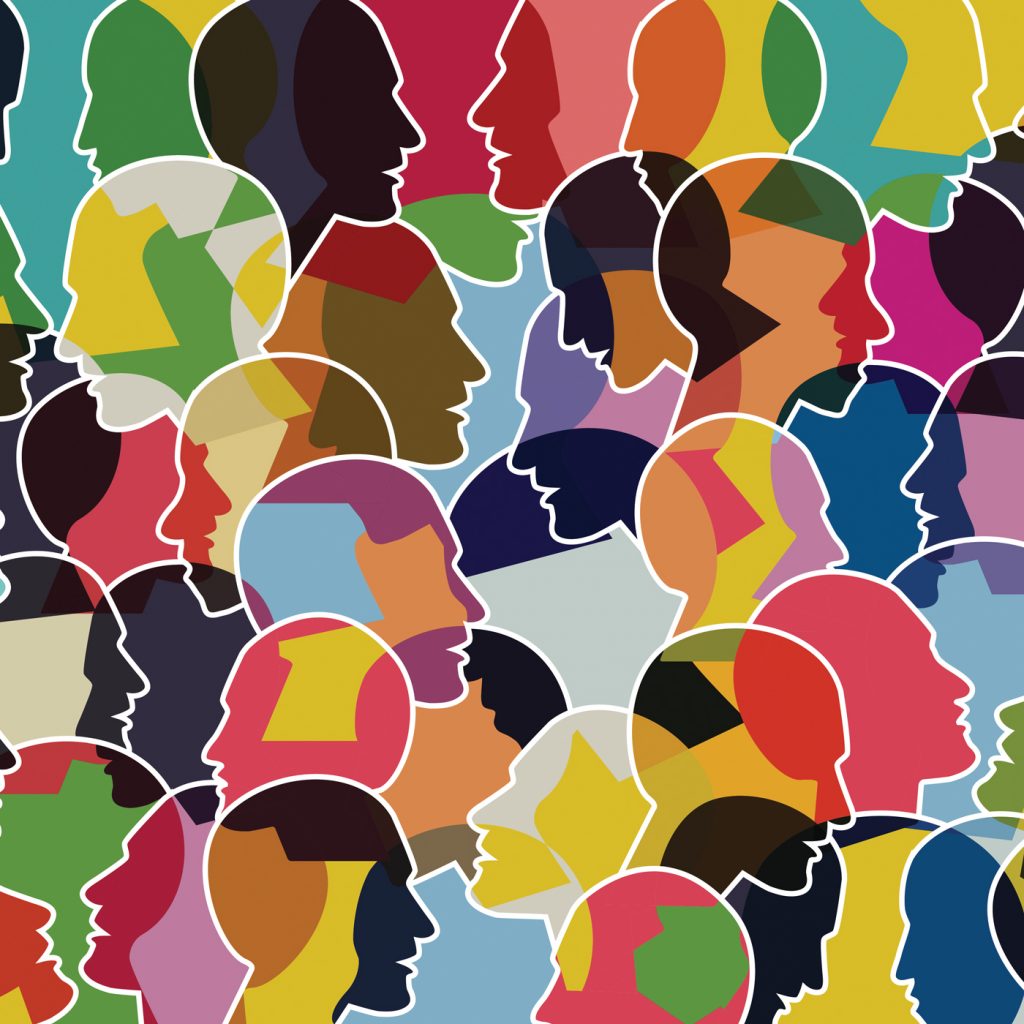 #MentalHealth Moments
One in five teens and young adults live with a mental health condition, according to the National Alliance for Mental Illness. If you are struggling with anxiety, depression or any other mental health disorder, know that you are not alone and there are resources that can help you.
Beginning in January 2021, Peer dedicated #TheMoment (page 6) to #MentalHealthMoments, sharing various tips on how to maintain and overcome anxiety, beat stress and more. This continues online, where each month, four licensed therapists and counselors rotate to write on a particular topic surrounding mental health, creating a space to talk about mental health and share resources. From January to April, these counselors wrote articles on anxiety. Stay tuned for the next series!
Check it out at peermag.org/articles.