Vanessa Brown: Responding with Connections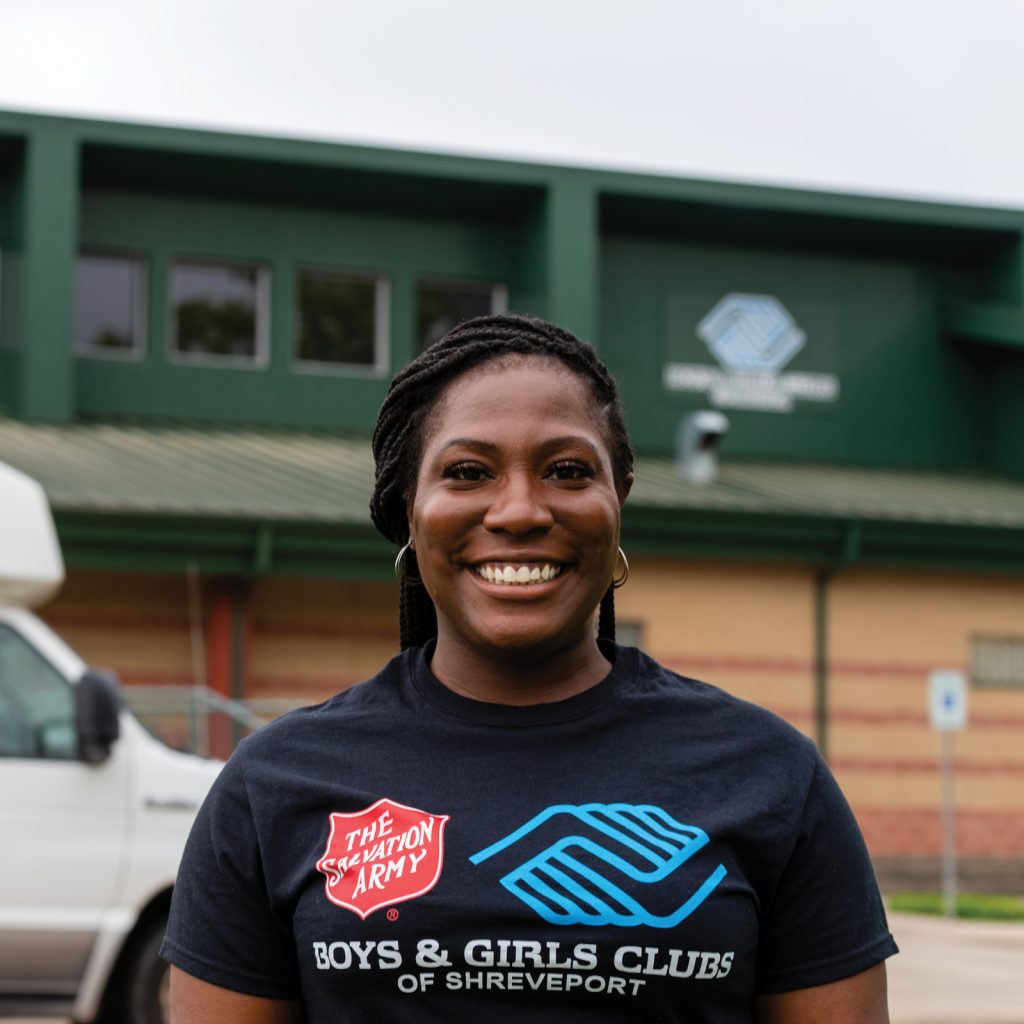 For two years and counting, Vanessa Brown has served her community as the Executive Director of the Boys & Girls Club of Shreveport.
In May 2021, Vanessa Brown received the Maytag Dependable Leader Award (MDLA) on behalf of The Salvation Army Boys & Girls Club of Shreveport that includes $20,000 to use towards the Club and their program, "Responding with Connections." When asked what she would do with the funds, she became excited about the possibilities.
The funds will continue the program, and the superhero summer camp within it, that helps bridge the gap between first responders and the kids at the Club. "We've been having a lot of first responders and superheroes of our community come in and impact our members," Vanessa explains. "So, just continuing to cultivate those relationships, being able to offer that opportunity for our students, having that experience."
Program events include field trips to local law enforcement agencies and also first responders teaching essential life skills such as fire safety, what to do at a traffic stop and more.
In "Responding with Connections," first responders come to have impactful conversations with the kids. "I just hope that our youth are able to have those conversations," Vanessa points out. "And so, when they see the police officers in the community, they'll be able to speak, have a conversation and not feel like they'll be judged or have this stigma against them." The program's goal is for the kids, first responders and the community overall to feel safe and build connections within the community. "So, when they are outside of Boys & Girls Club, they already have that relationship," Vanessa adds.
This program, along with other programs at the Club, assists both kids and their families who were affected by the pandemic. "A lot of our kids were not able to make it to their meals or classes," Vanessa says. The Boys & Girls Club of Shreveport organized a virtual, modified summer camp last summer that hosted kids both in-house and online to still provide an outlet for the kids and help the families.
How can Young Adults Get Involved In This Community?
"For these young adults that we have, they are able to go out and do community service," Vanessa says. "And so, they're able to go out and experience those different avenues and some of those different opportunities that are available in their community. But we're also able to work with our college students. So, we offer service for credit hours, they can come here to volunteer and they are able to come here and really make that impact. As long as you have a heart and you want to make a difference, then you are able to come to our organization and really do that impact. Or even if we're having a community event, maybe you just have to be in contact with the people here."
To stay tuned on the Club, follow The Boys & Girls Club of Shreveport on Facebook on Instagram @tsabgcshreveport.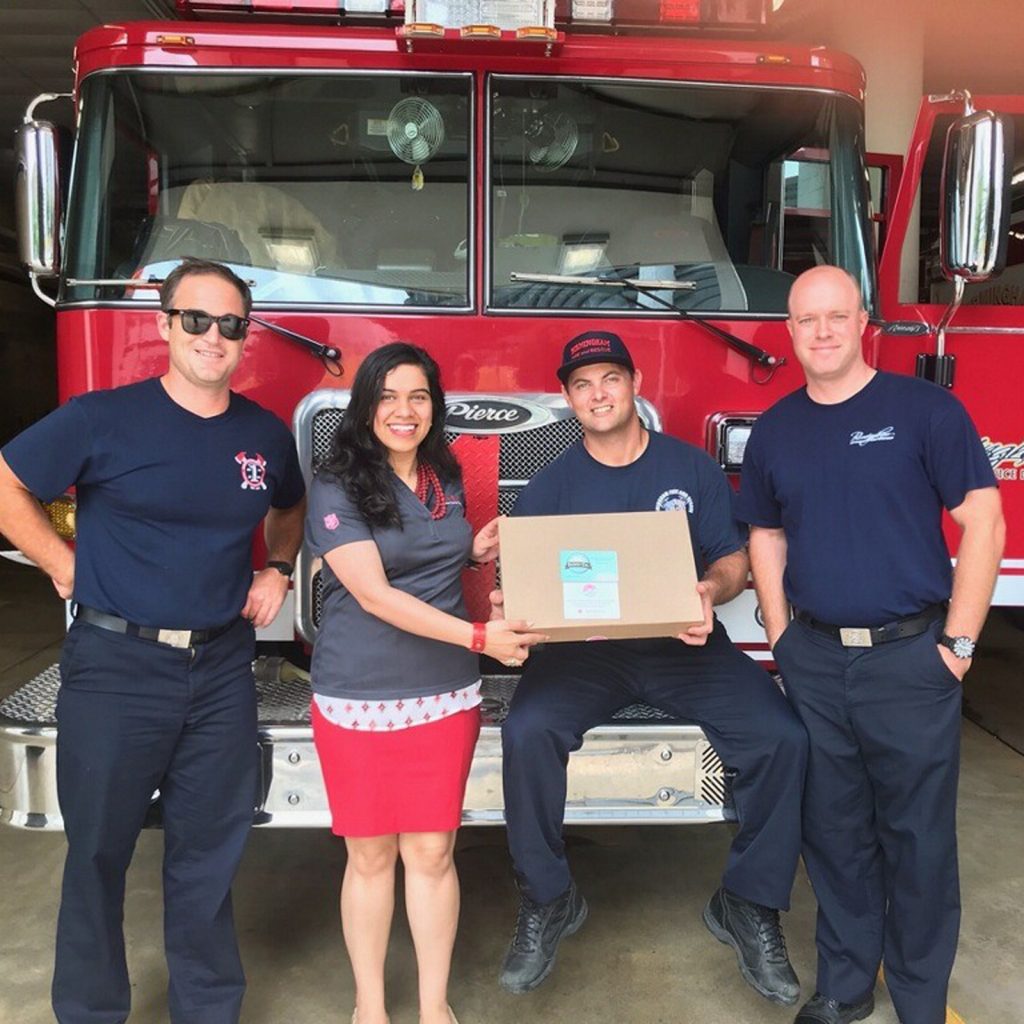 Echelon Leadership Council: New Member Spotlight
Comprised of a small group of Echelon leaders from across the country, The National Echelon Leadership Council (ELC) reports to The Salvation Army's National Advisory Board and provides guidance and support to Echelon chapters nationwide. In May 2021, the group was excited to welcome Chitra Kirpalani as the newest member who will assist with chapter reporting and financials.
Chitra is the current co-president of Echelon Birmingham. She has been involved with her local chapter since 2018 where she began as treasurer for the group, but her involvement with The Salvation Army is longstanding. For years, Chitra volunteered to serve dinner weekly at the Birmingham Command Center and developed a strong connection with the local staff there as a result. In 2018, she also assisted with The Salvation Army's golf tournament fundraiser and was excited to join Echelon shortly after that.
Chitra works as an accounting and compliance manager with Alabama Power Company and is excited to bring her professional skills into her work with the ELC. Her skills and experience with Echelon and The Salvation Army will be an incredible asset to Echelon's national network.
By Katie Seifu, National Echelon Manager
The Clothing Room
Volunteer to shop? Yes, please! Opened to select clients in the San Francisco area, The Salvation Army Clothing Room provides new and gently used (donated) clothing to families and individuals in need.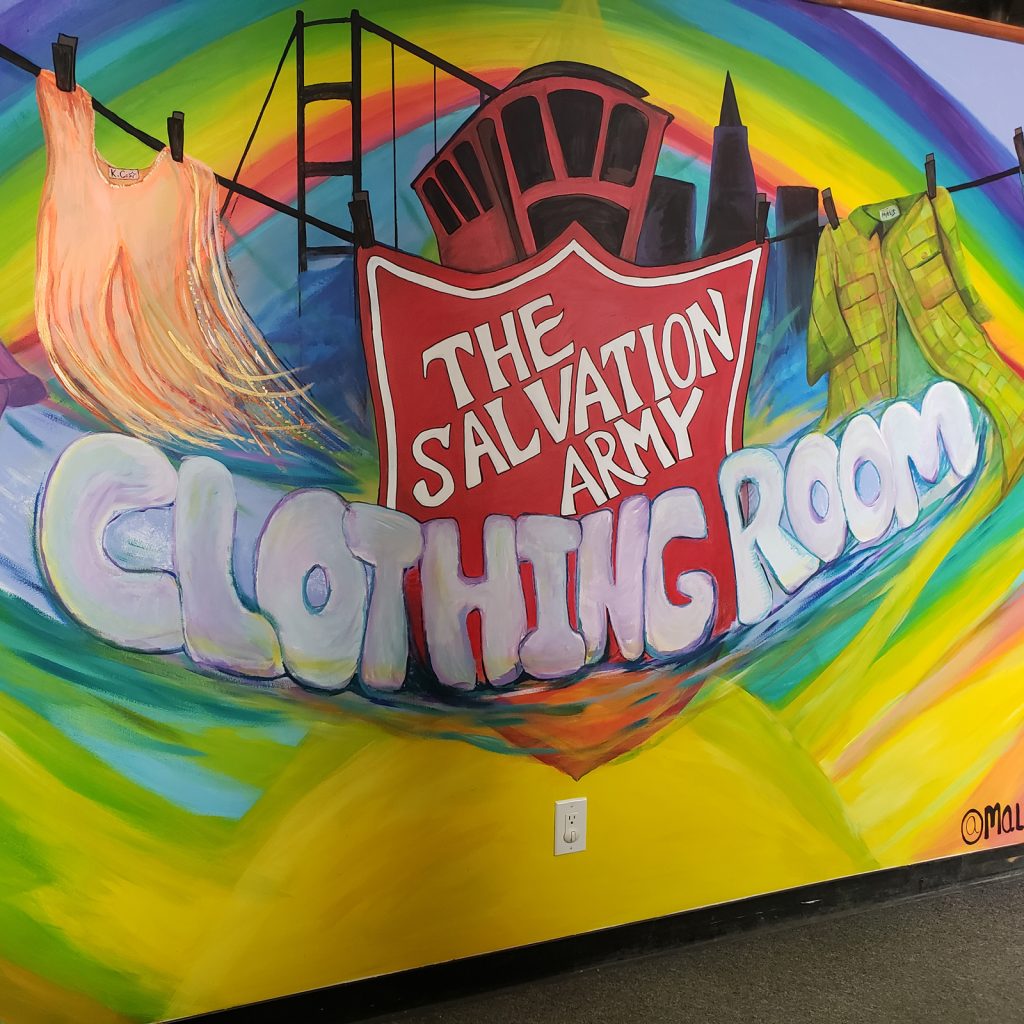 "The pandemic has claimed more than just lives, it's stolen hope away from those who had very little to begin with," said Major Matt Madsen, Divisional Secretary for San Francisco. "We pray that efforts such as The Salvation Army Clothing Room will begin to restore the hope that has been lost over this past year."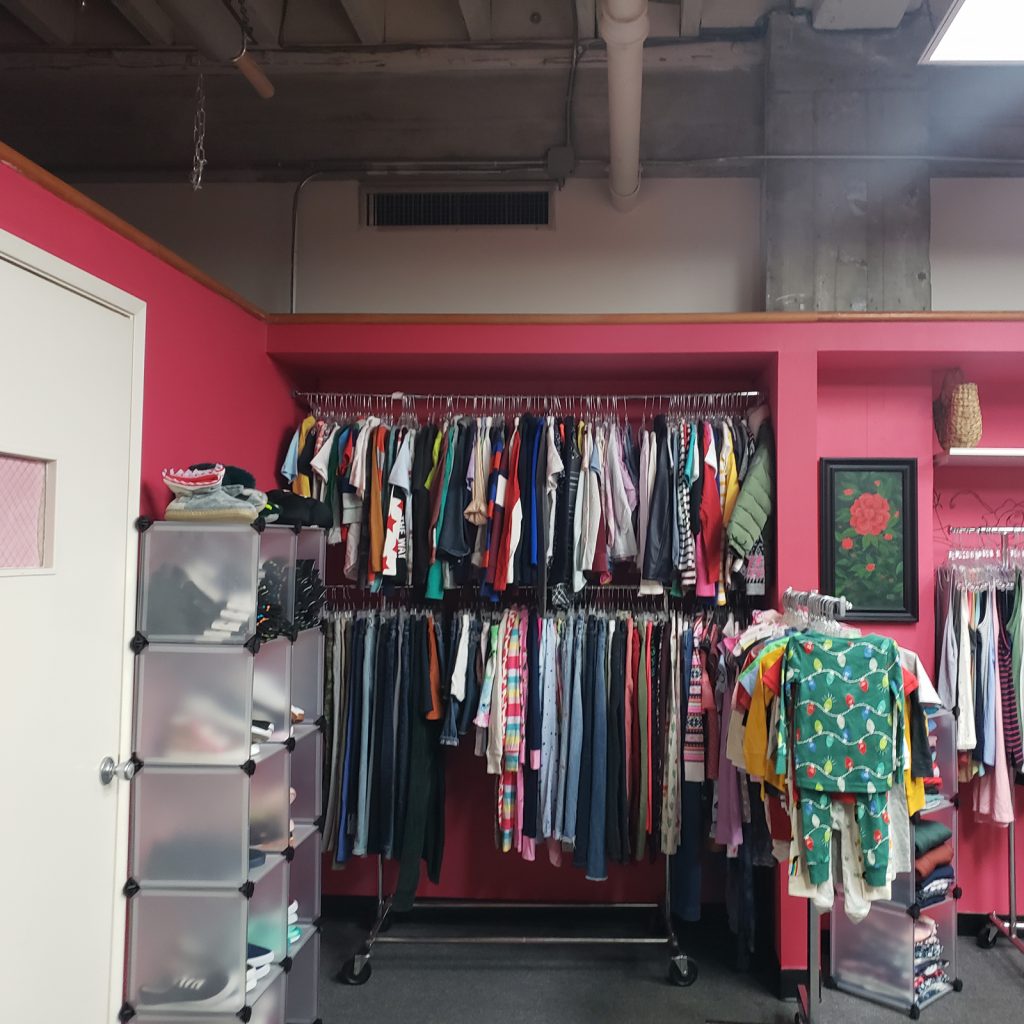 Items include name-brand and contemporary casual clothing, accessories, cleaning supplies, and various household items. Each client comes in for a 30-minute appointment to shop around for any essentials and are helped by a volunteer.
Shopping can be fun and serve the community!
To volunteer in the San Francisco-based Clothing Room, visit sanfrancisco.salvationarmy.org.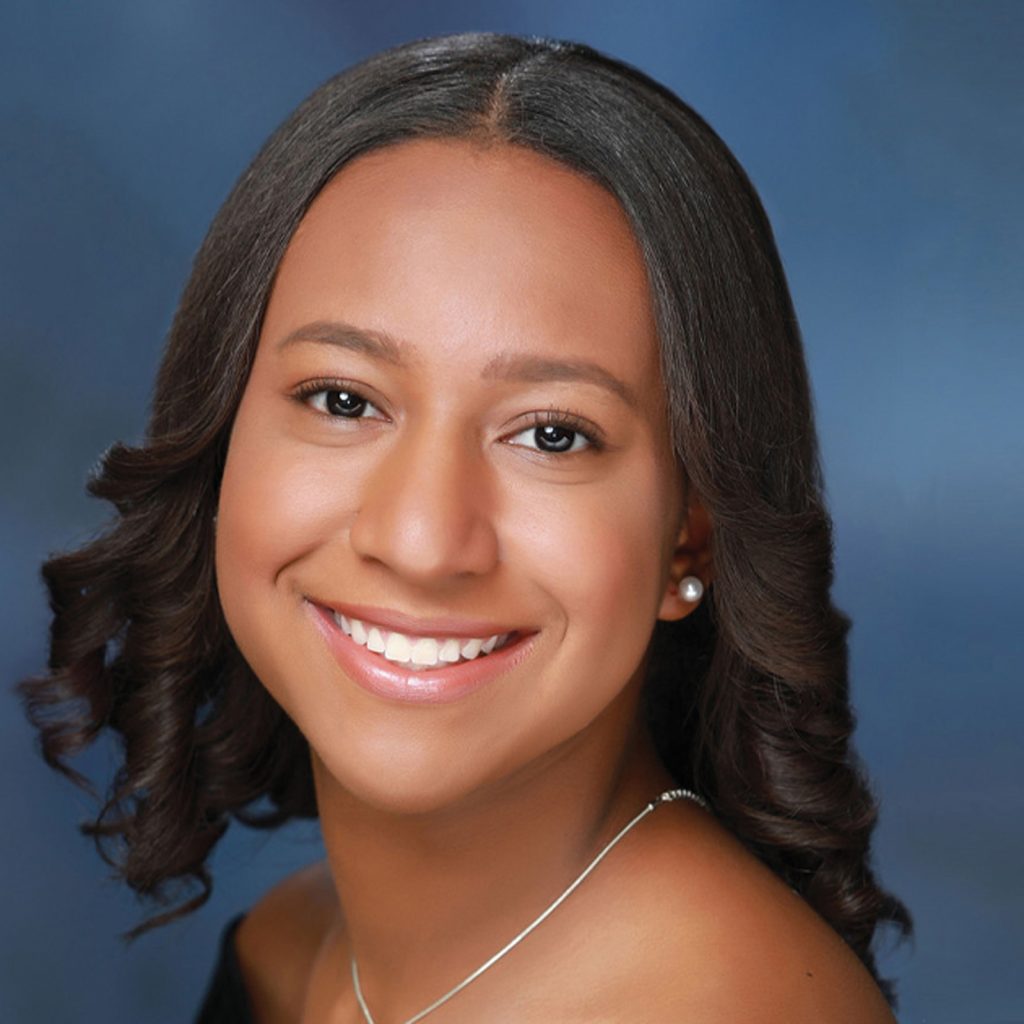 Bible Journaling with Rachel
For Rachel Ramirez, a college student and Salvationist (member of The Salvation Army), Bible journaling became a hobby—and a growing Instagram page—for her while the world was on lockdown.
"Something that I actually started recently is an Instagram page, @Jesus.Loves.Hipsters," said Rachel in her interview in the June 2021 issue of the War Cry. She created this Instagram page in her dorm room at her university, where she's pursuing a law degree. "My purpose isn't to have a high following or to be famous. My mission is to make Heaven crowded."
Read her interview with War Cry in the June 2021 issue at bit.ly/wcrachelramirez.