Anil Kapoor - ELC Chair

Anil joined Echelon in 2015 and went on to serve as the President of the Detroit chapter. He also sits on the Salvaton Army's local advisory board. His favorite Echelon event is his chapter's fowling event (a combination of football and bowling) because it brings together excitement, teamwork and competitiveness while also representing a local favorite sport. Through this event, the Detroit chapter has been able to get so much engagement from people who want to participate and contribute to the cause that Echelon supports. Anil hopes to use the insight and experience gained from his involvement in his local chapter to help other chapters grow. Anil believes that growth is the hardest challenge anyone has to face, but once you have momentum there is no slowing down the mission.
Rachel Hammer - Communications (Web Development)
Rachel joined Echelon in 2014 as a member of the Peoria, IL chapter and is currently the chapter's president. Her favorite Echelon event is serving dinner at the Dinner with Love program in Peoria. Through this event, Rachel has been able to get to know many of the clients, and she enjoys seeing their smiles and gratitude when the chapter provides a hot meal. Her other favorite event is the chapter's annual Red Hot Christmas event. It is a celebration of the chapter's success over the year and also raises money to continue to Do the Most Good! Rachel hopes that by being a part of the ELC she will be able to create a connection between chapters and individuals. She is excited about the scale and potential of Echelon nationally and loves that she is connected to so many people who are called to serve just as she is.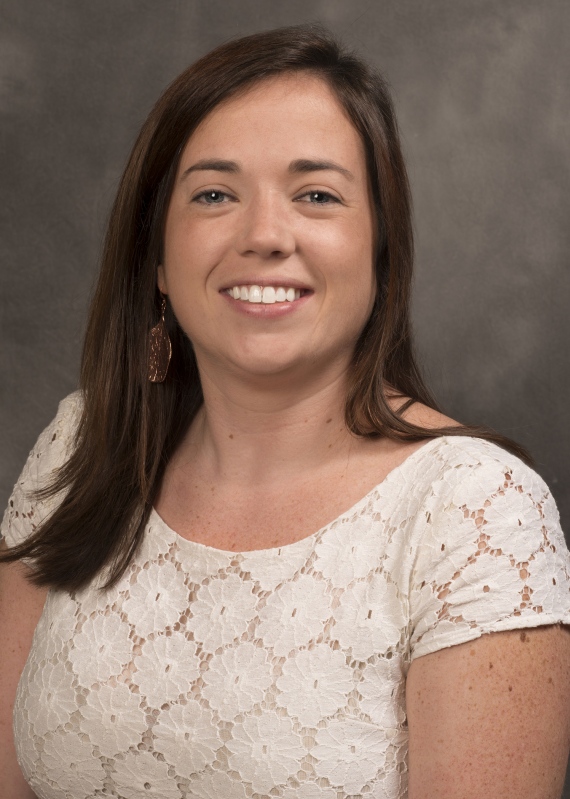 Cate Trende - Reporting + Financials

Cate has been involved with Echelon since the formation of Echelon St. Louis in 2015. She currently serves as the chapter's Secretary. Her favorite Echelon event is the annual Garbage Bag Gala - a fashion show fundraiser where participants use recycled materials to create stunning designs. Through her role on the ELC, Cate looks forward to helping quantify the impact that Echelon is having within The Salvation Army on a national level. She hopes the ELC can help chapters to feel like they have resources who have experienced the same successes and difficulties as them.
Kaitlyn DeShields - Strategic Implementation

Kaitlyn joined the ELC in 2018. She was founding member and is the current Co-President of the Echelon Greenville chapter which began in January 2017. Kaitlyn loves Greenville's "Share the Cheer" event as she loves experiencing the joy of buying gifts with her fellow Echelon members for children in need. Through her role on the ELC, Kaitlyn hopes to help new or struggling chapters get on their feet so they can prosper instead of strictly surviving from one event to the next.
Jenny Barcus - Communications (Social Media)

Jenny has been involved with Echelon for over 2.5 years. She recruited the founding the Echelon Sacramento Board and is currently working to develop chapters in Roseville, CA and Reno, NV. Jenny works for The Salvation Army and is the staff liaison for the Del Oro Division, but she also chooses to serve as Echelon Sacramentos Social Media Chair. Her favorite Echelon event is her chapters Departure Gala which features music, good food, and fundraising! By serving on the ELC, Jenny hopes to help other chapters build and strategize. She believes social media is a huge tool in building and branding boards. Her is goal is to have the Echelon name nationally recognized. She believes that by bringing awareness to Echelon and The Salvation Army, we are bringing awareness to the local communities that are served by these groups. .
Camille Yano - Existing Chapter Development

Camille was a founding member of the Echelon Hawaii chapter which began in 2015. She currently serves as the chapters Marketing Co-Chair where she assists with event planning, PR, social media, and event marketing. Her favorite Echelon activity has been national Donut Day where her chapter celebrates by having members dress up as Salvation Army Donut Lassies and pass out donuts. Cami is excited to be a member of the ELC and is looking forward to assisting other chapters using the knowledge and experience she has obtained through her local chapter. She also looks forward to learning as much as possible from the other ELC members so that she can bring back new ideas and practices to Echelon Hawaii.
Maria BonDurant - New Chapter Development

Maria began her Echelon involvement in 2016 and was one of the founders of the Echelon Syracuse chapter which was chartered in 2017. She served as the VP for two years before recently becoming the President of the chapter. Her favorite Echelon Syracuse event is Brunch in the Alley. This idea was originated by Echelon MKE, but Echelon Syracuse thought it would be a great way for them to raise money to support feeding programs for individuals experiencing homelessness within their communities. As an ELC member, Maria hopes to create an environment where any chapter is comfortable reaching out to her or any other ELC member when they face challenges. She also looks forward to supporting existing chapters and encouraging the development of new ones to keep Echelon growing across the country.
Chyann Jackson - Diversity, Equity, Inclusion and Belonging
Details TBA